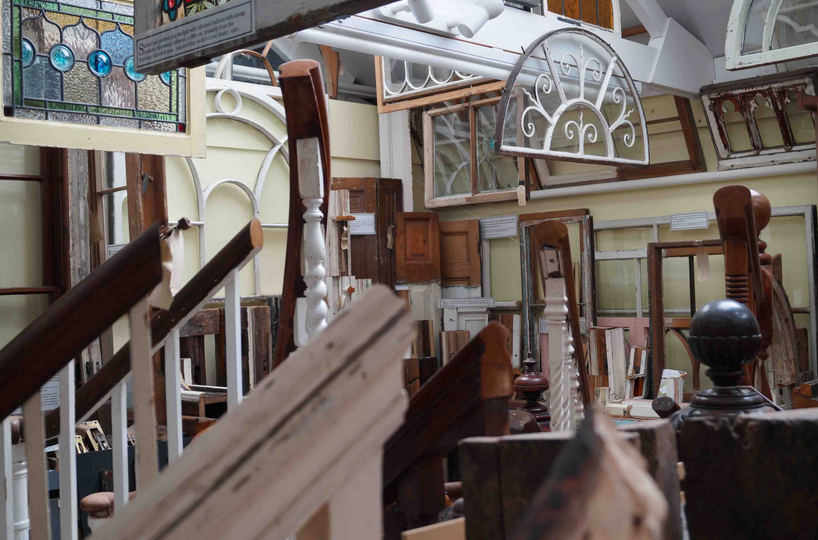 The Brooking National Collection is heading to Italy for la Biennale di Venezia to take part in the world famous architecture exhibition which runs from 7th June to 23rd November 2014. The Surrey-based charity, which holds a unique collection of architectural artefacts, is showcasing some of their most precious details, telling the story of windows across four centuries.
La Biennale is a biannual exhibition that celebrates all forms of contemporary art. Part of this is the 14th International Architecture Exhibition of la Biennale di Venezia, which is directed by renowned architect Rem Koolhaas and focuses on the 'Fundamentals' of architecture. The Brooking's contribution is at the heart of this, lending important items from their collection to the "Elements of Architecture" theme in the Central Pavilion and also exhibiting an overview of their work at the James Stirling Pavilion.
The Brooking National Collection is displaying four centuries worth of windows, ranging from a 17th century wrought-iron casement window from a Hampshire farmhouse up to a 1960s window from the Tricorn Centre, Portsmouth designed by Sir Owen Luder. 68 key pieces have been shipped to Venice for the display including a pine window from Windsor Castle designed by Sir Jeffry Wyatville, a Gothic Revival window from the Tower of London and details associated with well-known figures such as Sir Alfred Hitchcock and celebrated actor and playwright, David Garrick.
The items selected for la Biennale is only a snapshot of pieces within the collection, which range from doors and stained glass to ironmongery and staircases. The founder, Charles Brooking, has amassed this great collection over five decades, often rescuing these precious details from buildings that face demolition.
Charles Brooking is an architectural historian and consultant based in Cranleigh, Surrey. Collecting details since his boyhood, he established a small museum in his own home and in 1985, created a Trust to preserve it for posterity. In 2013, it became a registered charity through the support of law firm, Morgan Lewis and titled The Brooking National Collection. The aim of the collection is to preserve the physical detail of the UK's built environment, and demonstrate the craftsmanship involved as well as the social layering of British society.
For conservation architects, craftspeople and universities, the collection has become an invaluable teaching resource. Architectural practice, Purcell has been involved with the collection for some time, using many of the details to inform proposals for their schemes and to teach their students about detailing, traditional manufacturing methods and construction.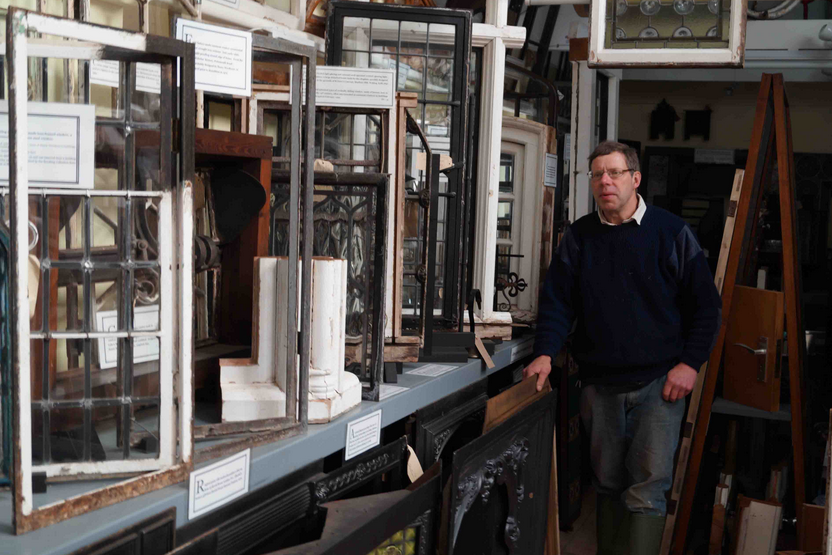 Associate, David Hills from Purcell said: "The Brooking National Collection provides a vital resource for restoration experts and its inclusion in la Biennale will showcase its important work recording and revealing historic details, many of which could have been overlooked or lost.
Purcell has been referencing the collection for some time and it has been invaluable for sourcing period detail, particularly for London houses. Their selection of Crittall windows is also impressive and we are currently using these to help inform the window designs for Battersea Power Station".
Charles Brooking, Founder of the Brooking National Collection said: "The Venice Biennale is an exciting opportunity to bring the work of the collection to a fresh, international audience. It is especially welcome at a time when the collection is moving forward to a dynamic era with the creation of a new charity to safeguard its future".
Roger Amerena, Chairman of the Trustees of The Brooking National Architectural Museum Trust said: "This once in a lifetime opportunity to exhibit at la Biennale gives the ever growing Brooking National Collection, presently of half a million items, a platform from which to find a new permanent home. The items need to be on display for all to see particularly those involved with the care, conservation and study of historic buildings. The trustees are actively looking for sites and support to create a 'centre of excellence' which is essential to secure the collection's long-term prospects".
The exhibition is being taken to Venice thanks to major sponsorship from Purcell and Morgan Lewis, also assisted by the British Engineerium, Clement Windows and Atkey and Company. The Brooking National Collection is also supported by the Ancient Monuments Society, the Georgian Group and the Victorian Society.
The 14th International Architecture Exhibition will take place from 7th June to 23rd November 2014 at the Giardini and Arsenale venues and in various other sites in Venice.