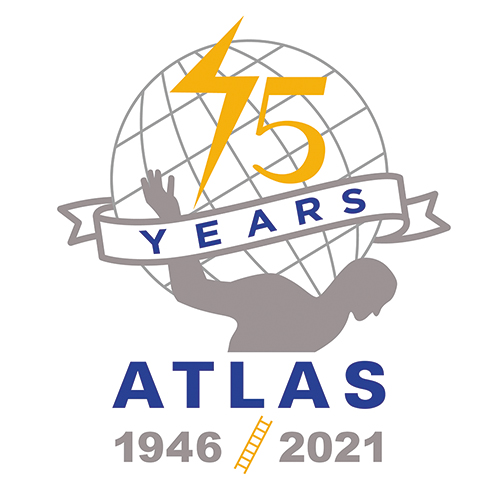 This year marks the 75th anniversary of ATLAS, the body representing lightning protection companies and other access at height specialists. Its members have been at the forefront of the lightning protection and specialist access trades for many years and undertake access, inspection, repair and maintenance work on a range of structures – in particular churches and heritage buildings.
Formed in 1946 as the National Federation of Master Steeplejacks and Lightning Conductor Engineers, the organisation has seen major advances in safety and professionalism in its long history. In 1976 the first steeplejack apprenticeships were launched, followed in 1994 by the first lightning protection apprenticeships. In the meantime NVQs were developed and CSCS cards introduced. In 1985 it launched BS 6651: Protection of Structures Against Lightning jointly with BSI.
In 2003 the association changed its name to ATLAS – the Association of Technical Lightning and Access Specialists – following an extensive membership consultation. Under its new name it has been at the forefront of developing the latest standard for lightning protection installations, BS EN 62305.
To celebrate its 75th anniversary, ATLAS has produced a new dynamic logo and will be launching a video later this year, including footage and photographs from its members. ATLAS will also be running a quarterly photo competition throughout the year, which will give members the chance to win a prize of £200 each quarter.
Announcing the anniversary celebrations, a spokesperson said: "We are proud to have represented the best in lightning protection and specialist access for the last 75 years, and look forward to celebrating the achievements of the industry
For further information visit www.atlas.org.uk