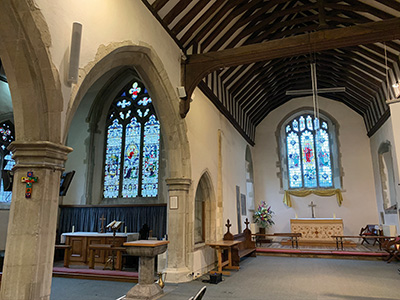 The parish church of St Bartholomew in Horley, a parish covering Horley town and Gatwick Airport, is a Grade One-listed building, mainly of 14th century origin, although a church has been on the site since the middle of the 12th century.
The building was significantly restored in the early 1880s, with the south aisle added in the early 1900s. Its most notable external feature is its narrow wood-shingled bell turret and spire. More recently, in 1991, two upper rooms were added next to the bell tower which are used for Sunday children's work, prayer groups and meetings.
St Bart's is a lively Evangelical Anglican Church with a strong focus on music and, when the ageing audio system was no longer meeting their needs, the church turned to specialist audio and visual installation company Cunnings Recording Associates to carry out a major upgrade of the existing system.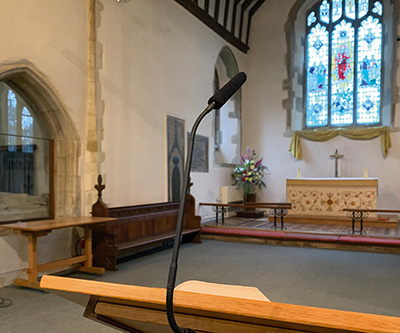 The brief was to install a new audio system to improve the quality and ensure that sound could be heard by the whole congregation but without impacting on the architecture of the Grade One-listed building. Cunnings met and excelled this brief through the choice of high quality equipment and their own expertise of installations into sensitive buildings from over 40 years of experience providing audio and visual equipment for churches.
The upgrades are based around an Allen & Heath digital mixer and Tannoy speakers which cover the nave, aisles, creche and chancel. Additional in-fill speakers are used for the congregation sitting forward of the main nave speakers. Separate speakers have been installed for the upper rooms which can be used independently or linked with the main system.
New wireless microphones and energy efficient amplifiers are housed in a separate equipment cabinet which can be remotely powered on and off. A new induction loop, covering the nave and aisles, completes the equipment upgrades.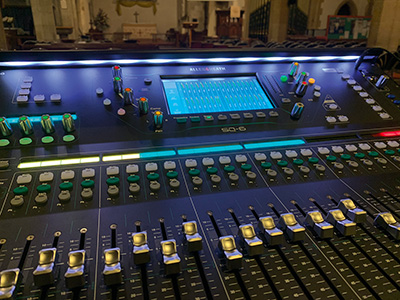 The project and installation was overseen by Daniel Cunnings MInstSCE, the company's business development manager, who said: "The new system is vastly more capable than the old system it replaces. It covers more areas of the church but is far less intrusive with a much clearer sound – a real improvement all round.
"For smaller services or mid-week meetings the whole audio system can be powered on and used with just three button pushes. The digital mixer (below) really comes into its own for larger services where musicians can select their own foldback mix using wireless tablets and the operator has full control of the sound to each area of the church."
Cunnings provided a bespoke training session at the church for musicians and operators to ensure that the system could be well used from day one.
For further information visit www.cunnings.co.uk