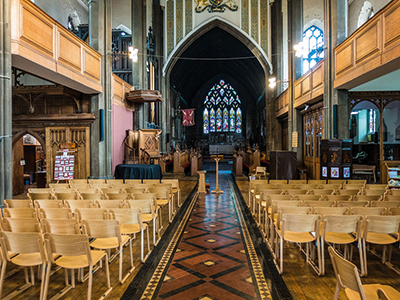 St Mary's in the Marketplace, the Parish Church of Stockport, has a history running back to the 12th century and still includes some parts of the original church, although most of the Grade One-listed building was erected in the early 19th century. The church occupies pride of place overlooking the historic market area of Stockport and has been at the centre of the local community in the town for hundreds of years.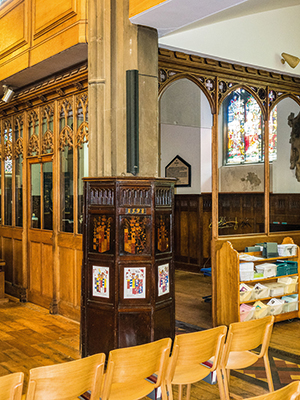 Recently, Kirkpatrick Sound Engineering of nearby Knutsford undertook a project to install a new sound and induction loop system there. The existing sound system at St Mary's in the Marketplace was becoming unreliable and didn't provide effective coverage throughout the church. Professional advice was sought from ISCE member Roy Kirkpatrick MInstSCE, who had an existing relationship with the church and diocese.
Because of the architectural sensitivity of the building, Roy Kirkpatrick immediately suggested using the Ray-On range of loudspeakers from Active Audio – a high-performance array column loudspeaker – to provide wide coverage and good acoustic throw.
The uniquely-stepped vertical dispersion of the Active Audio Ray-Ons allows sound to be passively steered to a specific congregational area, depending on the mounting height of the loudspeaker.
The efficiency of the loudspeakers was such that the system design allowed the use of seven fewer loudspeakers than the original system, with much improved audio performance and clarity.
For further information visit www.kirkpatrick4sound.co.uk