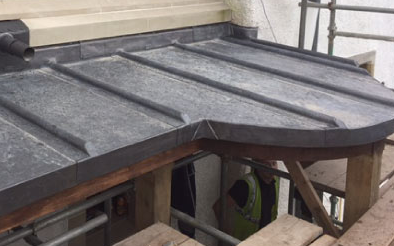 Aiket Castle near Dunlop is one of the most recent heritage leadwork projects by Ayrshire-based leadwork and roofing specialists Nova Contracts Ltd - and the building is steeped in history. Nova Contracts are working with main contractor Renaissance Masonry Construction Ltd.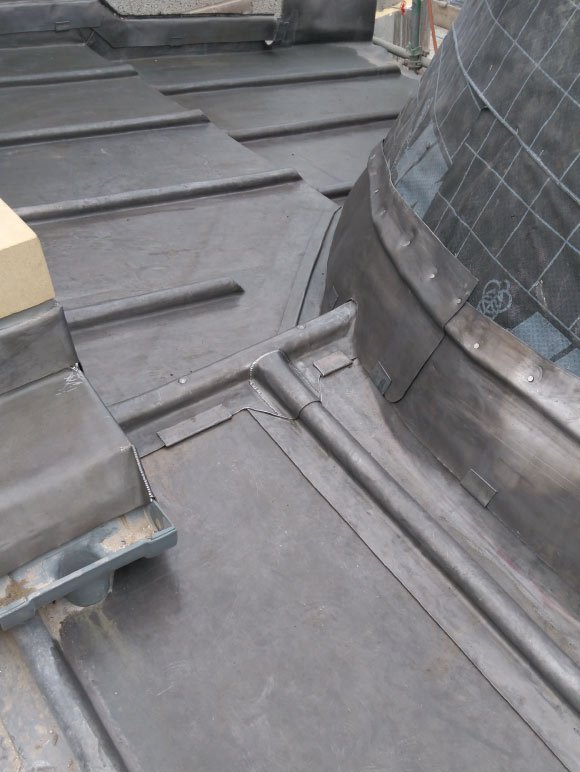 Aiket Castle itself was a four storeyed square tower typical of the residences of the lesser barons, originally surrounded by a moat and built by the Cunninghames soon after they acquired the land in 1479. Following the murder of the 4th Earl of Eglinton the castle was destroyed and then rebuilt, with an extension, in 1592. In 1734 the castle was sold and the new owners attempted to remodel the castle as a Georgian semi-classical mansion, removing the top storey in the process.
Nova Contracts, who have recently joined the NFRC, specialise in heritage roofing work with a real focus on heritage leadwork. Lead is an important feature of traditional roofing and is unrivalled for its durability but, as with any roofing, must be properly specified and installed. Nova Contracts have undertaken training initiatives and attended seminars and workshops which promote a deeper understanding of heritage roofing, giving assurances to owners of heritage buildings that all work will be undertaken to the highest standards.
For further information visit www.novacontracts.co.uk