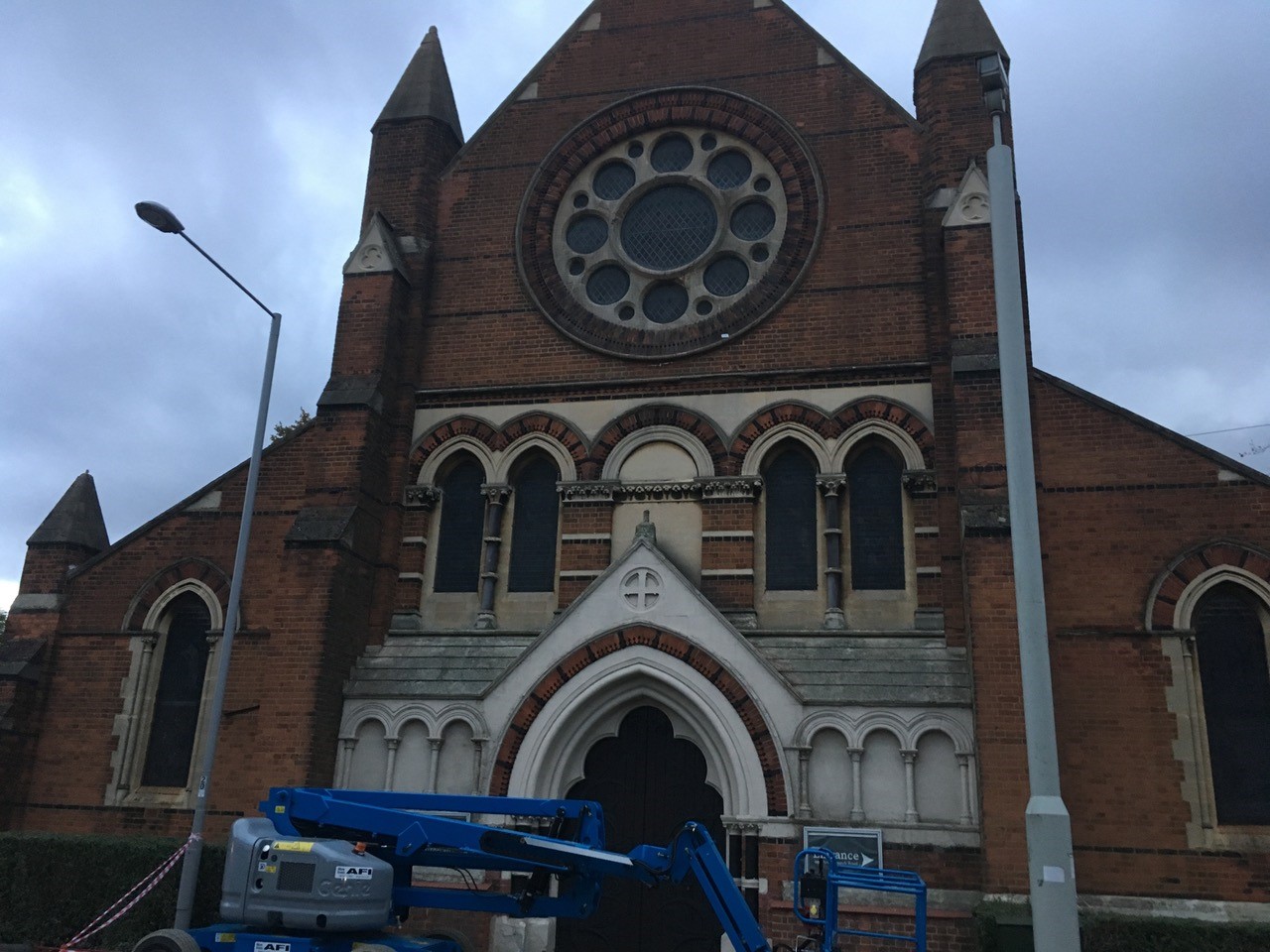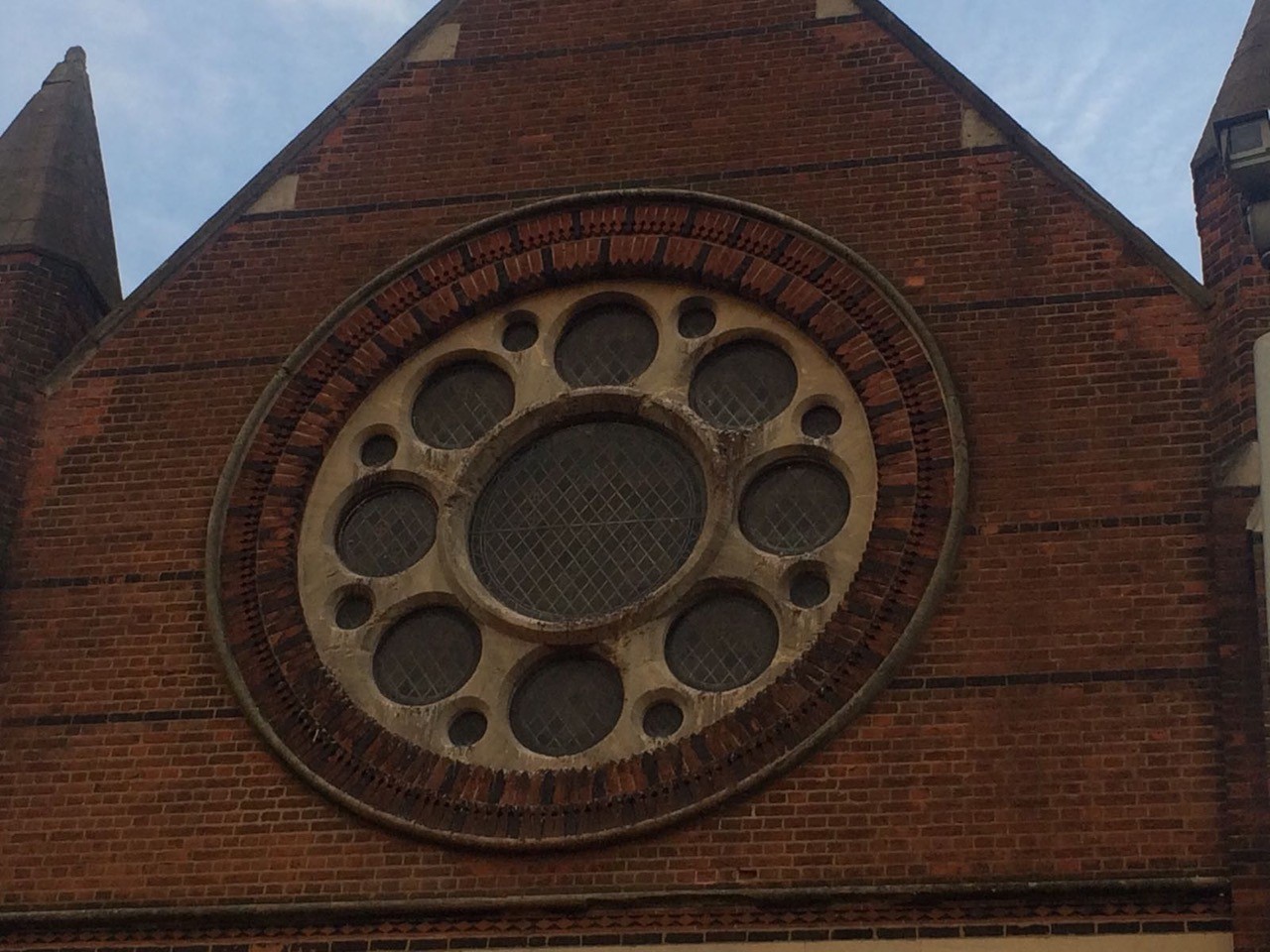 Pigeons were roosting within the circular windows of this property in Sutton - the first photo shows where they left fouling marks - and so the owners called in London-based Microbee Bird Control Ltd who are specialists in a wide variety of bird control systems.
The first job was to clean and sterilise the affected area and then a net was fitted to cover the whole circle. They also installed anti perching wire to the ledges of the windows below this - the second photo shows the finished work.
The company offer such protection for a wide range of properties, including churches and heritage buildings. Other examples of their work, and the various systems deployed, include: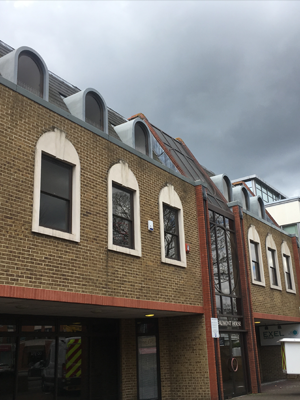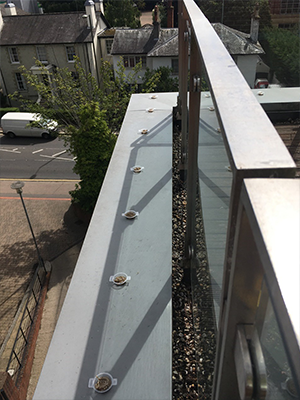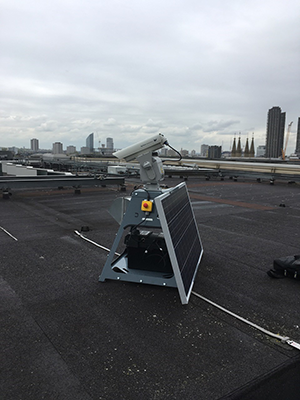 Image 1: Spiking on a property in Raynes Park - Pigeons sitting on the top level ledge and the ledge of the windows below. The tenants park their cars at the bottom and they were getting covered in fouling from the pigeons. To solve the problem Microbee spiked the two levels of ledges and meshed the rainwater hoppers.
Image 2: Fire gel in Redhill – The client was complaining about pigeons perching on the ledge of the balcony. Tenants used the balcony for lunch breaks etc so the fouling was becoming a health concern. The fouling was also dropping to the ground floor below which became a slip risk. Microbee went and cleaned and sterilised the ledge and installed fire gel.
Image 3: Agrilaser on a roof on Farringdon Street – The client was concerned about gulls nesting on their roof every summer. Contractors and abseilers were getting attacked when they needed to access the roof during nesting season, meaning they had to put window cleaning and other work on hold during the summer. Netting was not an option so Microbee installed the agrilaser system.
The work undertaken by the company depends on the issue the site is having and/or what the client wants - which may not always be the right answer. Microbee always attend for a survey before giving clients quote, which is free when the property is in the London region and surrounding areas.
For further information visit www.microbee.co.uk