The National Trust protects historic buildings and buildings in the wider landscape. Their team works hard to ensure they are preserved for ever and for everyone, using traditional conservation techniques.
Our special places need a lot of looking after and you can read more about some of our most ambitious conservation and restoration projects in the next issue of this magazine. Ecclesiastical and Heritage World's Autumn issue will feature a spotlight on the National Trust Restoration Programme with case study examples of some of the magnificent conservation and restoration successes old and new. Support and contributions from specialists nationwide is welcome.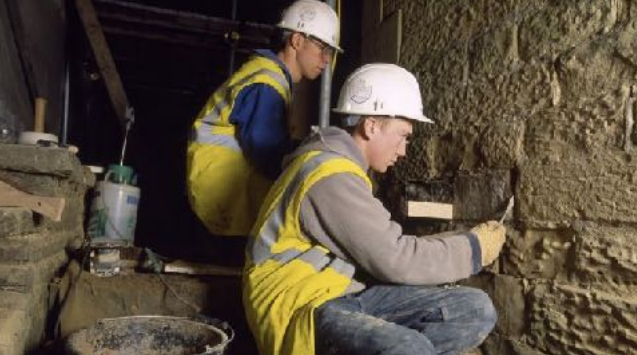 From Northumberland to Kent and across to Wales, the National Trust has a number of highly ambitious conservation projects - both current and planned - including at Hardwick Hall in Derbyshire (pictured left).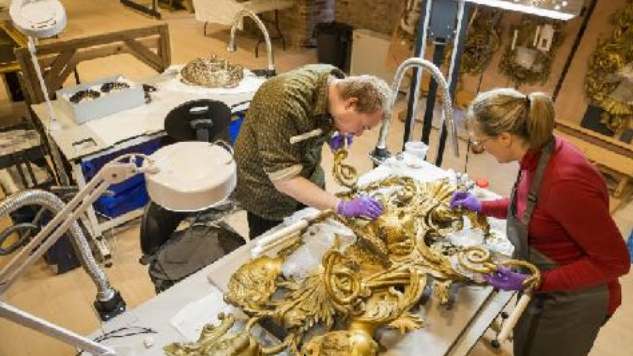 Other high profile examples include Knole House in Kent where the National Trust is rescuing the property and its collections from centuries of damp and decay. Project Curator Emma Slocombe said: "I have had the chance of a lifetime being part of a conservation team working to rescue the house from centuries of damp and decay, to transform it into a place where its history can be celebrated and enjoyed."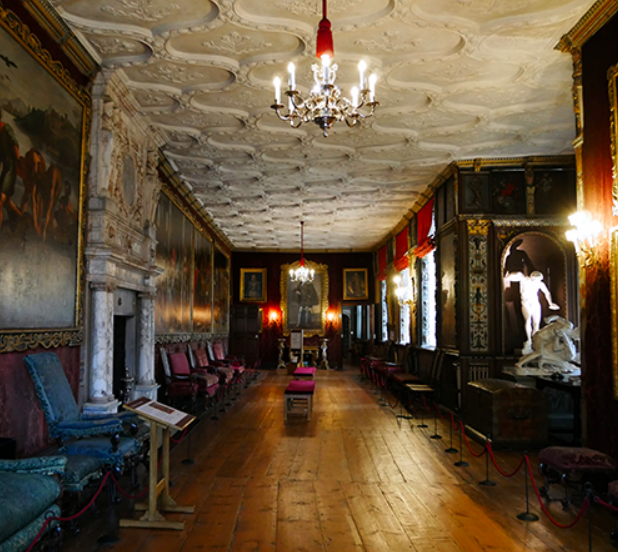 Conservators Judy Wetherall and Pete Jenkins are pictured (above right) retouching one of eight gilded sconces at its state-of-the-art Conservation Studio, while further work includes a reproduction of the original lighting system designed by Dernier and Hamlyn in the Cartoon Gallery (left) - named after the Raphael cartoons that hang in the longest of Knole's galleries. For further information on the lighting part of the project click here.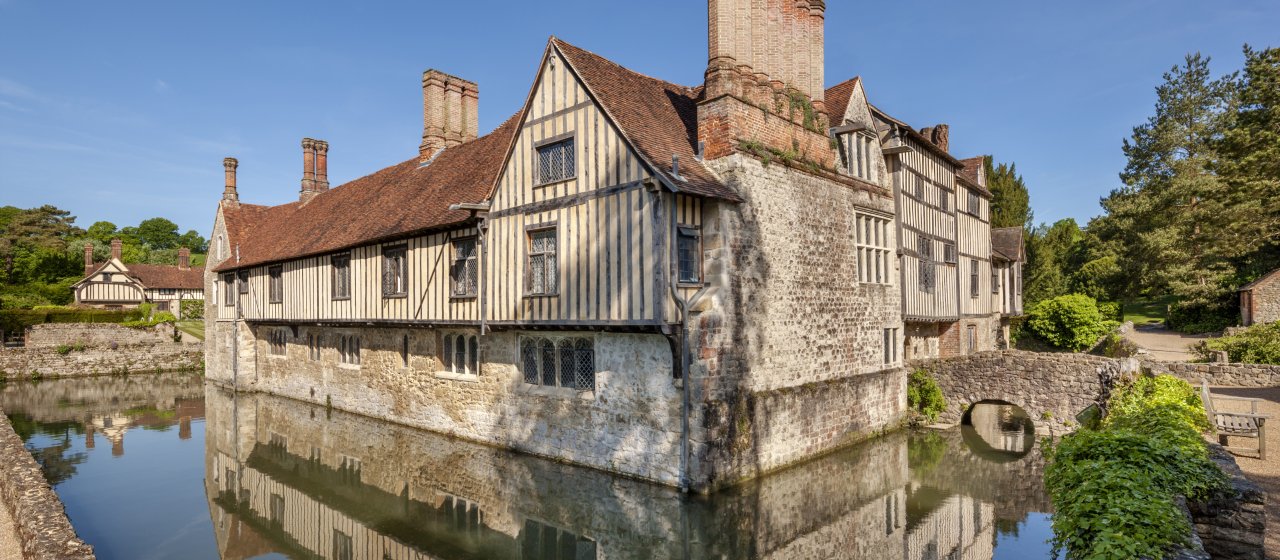 It's rare for a conservation project to last for 15 years, which is why the National Trust's efforts to preserve and protect Ightham Mote in Kent (right) are often referred to as its biggest conservation project to date.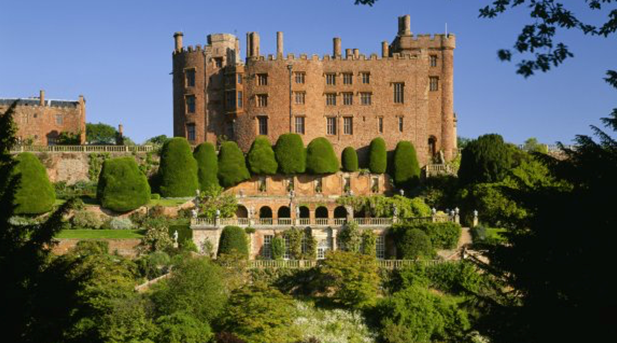 It is also worth noting that the National Trust is not only active in England. They restore and maintain castles, houses and beauty spots across Wales and Northern Ireland.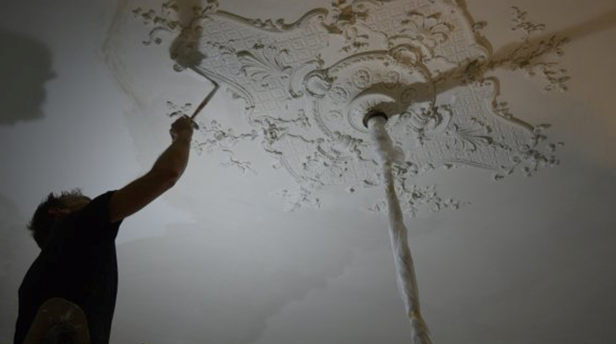 In Wales there are some high profile restoration projects underway and the National Trust maintain some of Wales's finest castles - from the home of the Welsh Princes at Powis Castle (left) and Dinefwr, to the Victorian extravagance of Penrhyn Castle and Chirk's English fortress.
In Northern Ireland their work ranges from multi-million pound restoration projects of historic houses such as The Argory in Dungannon, where work involved painting the ceiling detail in the study (right), to the ongoing protection of coastlines and national treasures like the Giant's Causeway.
Keeping traditional skills alive
Keen to ensure heritage techniques don't die out, the National Trust is working hard in a number of ways.
The loss of traditional building skills has been rued for many years now, but the extent and impact of this loss was confirmed in a 2005 National Heritage Training Group (NHTG) report commissioned by the government.
For further information visit www.nationaltrust.org.uk/building-conservation
Thanks to its membership the National Trust is able to protect special places for ever, for everyone - to become a member click here.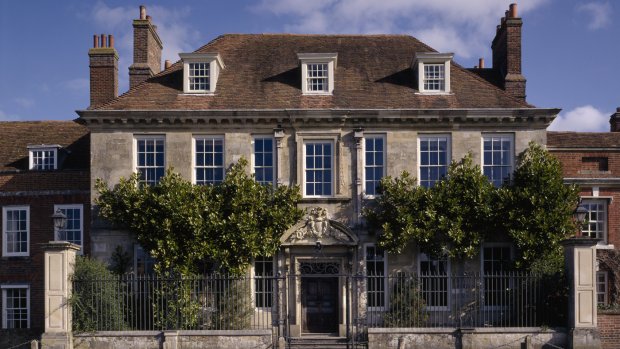 Light at Mompesson House
The daily opening of the shutters at Mompesson House in Salisbury floods the house with light - but how does this affect the collection? National Trust Consvervation Assistant Kate Vince looks at the different ways that light is monitored to protect the collection whilst still creating a wonderful experience for visitors.