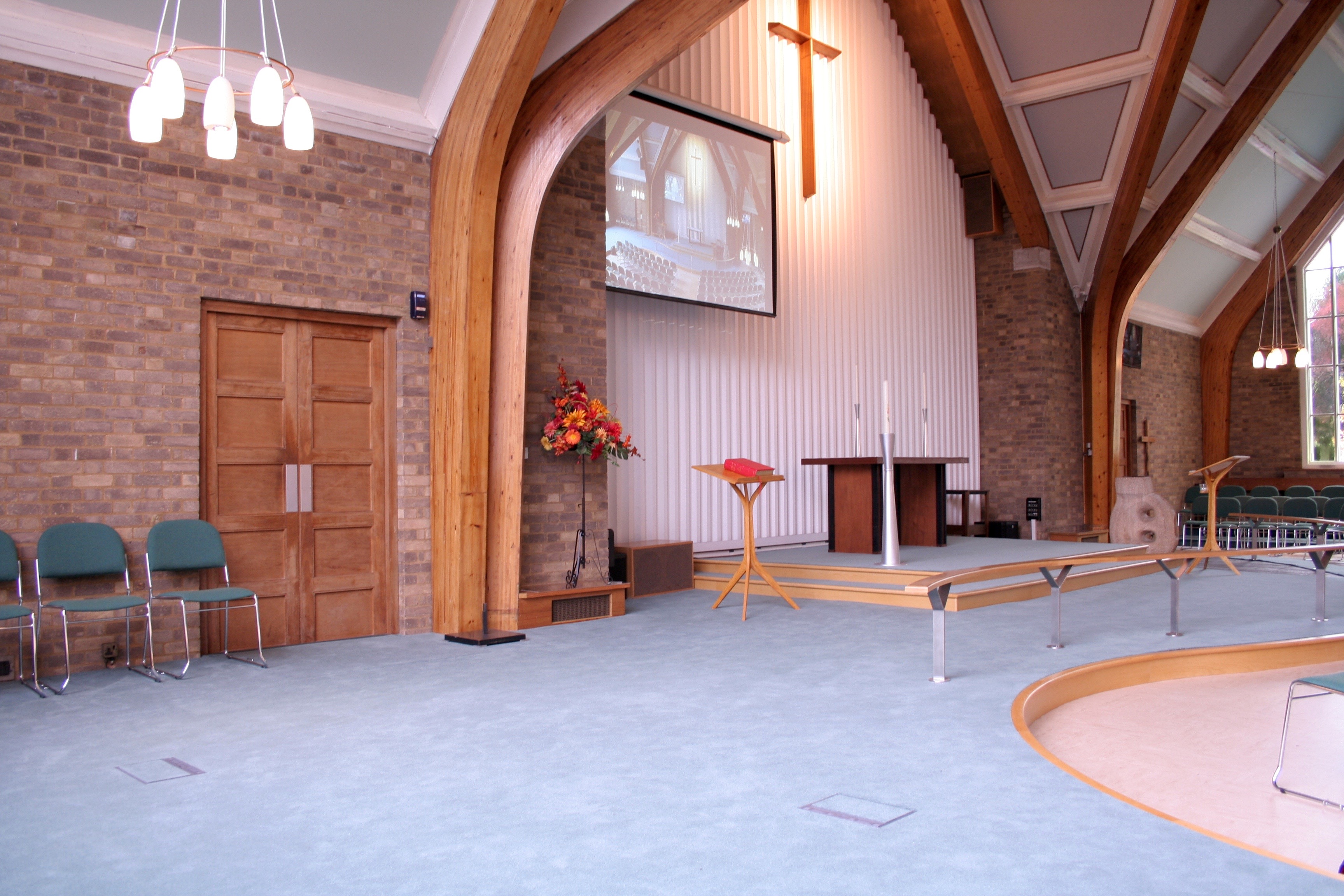 Newtech Southern was asked to submit a proposal for replacing the church video and audio system at the Church of the Good Shepherd in Surrey. After several meetings to ensure that the new system design was adequate to meet the needs of the church Newtech was awarded the contract to design, install and commission a new audio visual system.
The new audio system was based around a Behringer X32 digital mixer and S16 stage boxes, these allowed up to 32 inputs and 18 outputs to be sent and received from the Dias floorboxes. Martin audio AQ8/10 speakers were ceiling suspended at the front of the church and AQ6 speakers were wall mounted towards the rear.
The new church video system required multiple connection points throughout the church for laptops together with inputs from a DVD players & PTZ Camera. These sources were to be distributed through the church and adjoining buildings to 6 new HD LED screens and the existing projector.
Multiple recessed AV floorboxes were installed in the raised Dais, each containing Video/laptop, multiple microphone/instrument and floor monitor inputs and outputs. An HD pan tilt zoom camera was installed at the back of the church that could be controlled by a joystick control unit on the AV desk, the control unit allowed multiple viewpoints to be saved and switched between during services. A video output from the camera was also fed into the computer for live streaming and recording of services.
Video & audio feeds were wired to the church hall which would occasionally act as an overflow area during large events and separate feeds were wired into the Creche. The system was designed to allow future upgrades and additions to both the video and audio systems. The project was completed over several months by Newtech engineers in late 2015.
Please click on the image below to see images from throughout this project.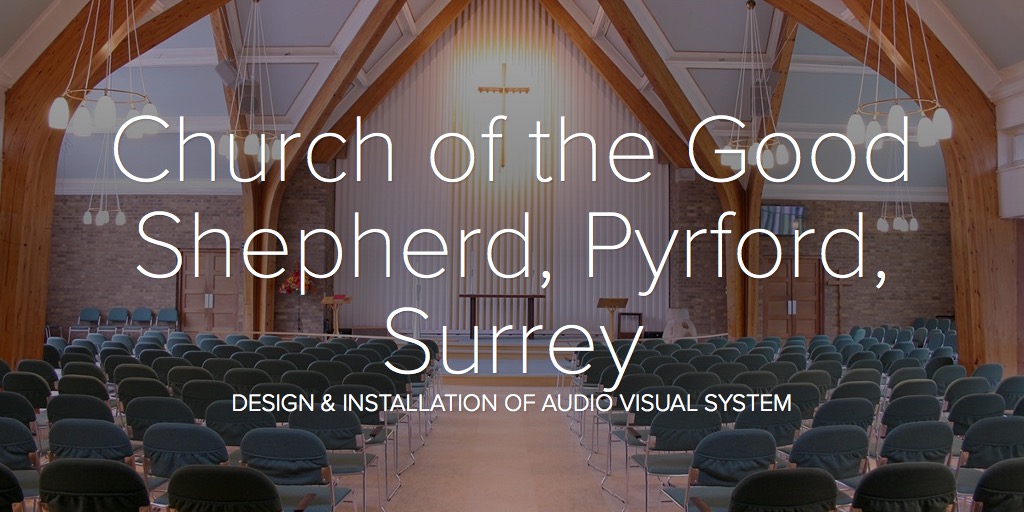 For more case studies from this company, visit their website www.newtechsouthern.co.uk