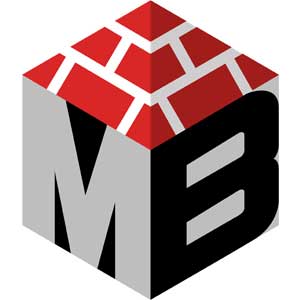 Nick Brooks is a director at Sheffield-based roofing specialists, Martin-Brooks. The firm is a member of the NFRC's heritage register and works on numerous town and country churches, as well as some of the UK's most historic properties, including Sheffield, Bradford and Wakefield Cathedrals.
Heritage roofers have a unique view of our architectural legacy – both literally and figuratively.
Surveying these historic gems from the top down heightens your appreciation of the skill and sheer determination demonstrated not only by the architects who conceived such ornate structures, but also those who helped wrestle them into life.
It is not every day you have the opportunity to make your mark on history and it is particularly gratifying to work on prominent monuments, such as Bolsover and Lincoln castles, where our expertise is appreciated by thousands of visitors each year.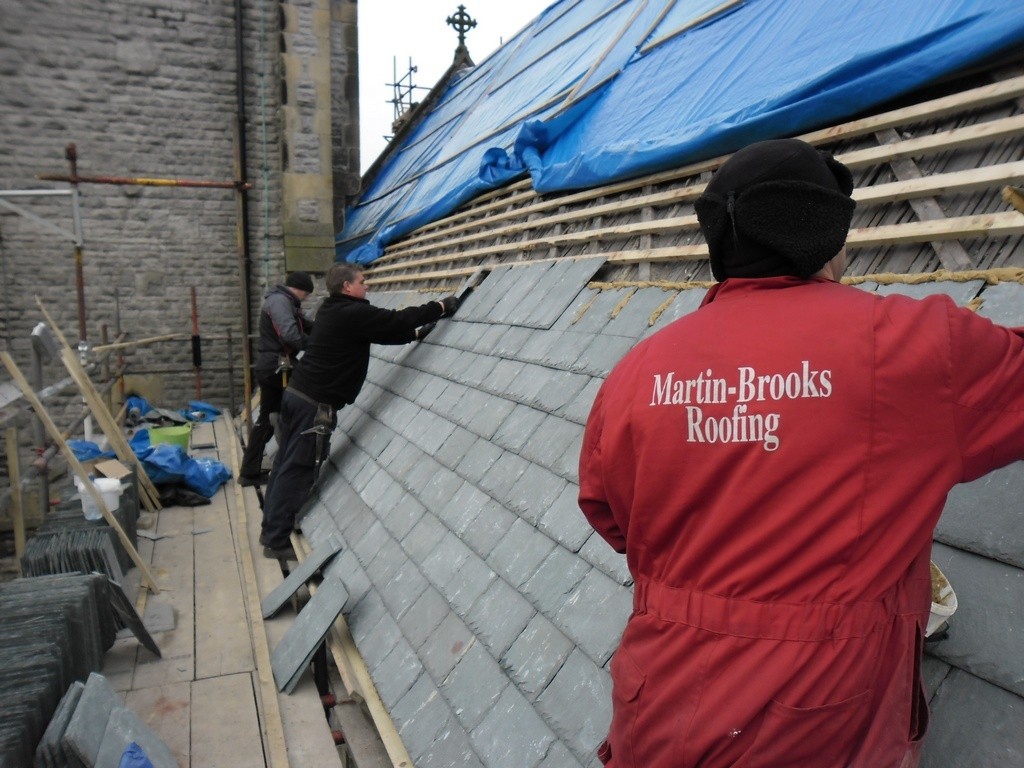 Out of sight, out of mind
The roof is a vital component of any structure and proactive maintenance programmes are commonplace in managed properties. However, repairs can often be overlooked by private owners until problems occur and major works are required.
Preventing water ingress protects the fabric of a building, which is essential in ecclesiastical and heritage properties where fixtures, fittings and decoration can be irreplaceable and extremely valuable.
Repairs must always be carried out sympathetically by skilled craftsmen who understand the materials and construction techniques and can produce work that matches the quality of the original.
When sourcing appropriate tradesmen, the National Federation of Roofing Contractor's (NFRC) heritage register is a good place to start. All recommended firms have been using traditional methods of repair for many years, including diminishing course roofs, decorative lead work and lime pointing.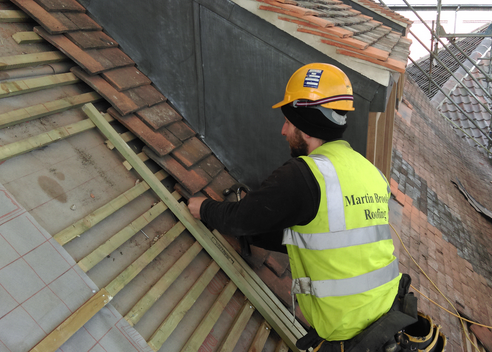 Seal of approval
Much of our architectural heritage is protected by legislation and it is imperative to involve regulatory bodies in works to ensure disruption to the building fabrics and non-human inhabitants is kept to a minimum.
Consultation with English Heritage and/or a national park may be appropriate, alongside the usual local authorities. In addition, ecologists will want to advise on the preservation of animal habitats, such as bat or bird roosts, that would be affected by repairs. Bat mitigation measures include the fabrication of lead slates and adaptations to the slates or ridge, all of which can be tailored to the historical nature of the roof.
Failure to work within the guidelines can lead to major upheaval, delays and even prosecution if you are in breach of listed building or ecology requirements.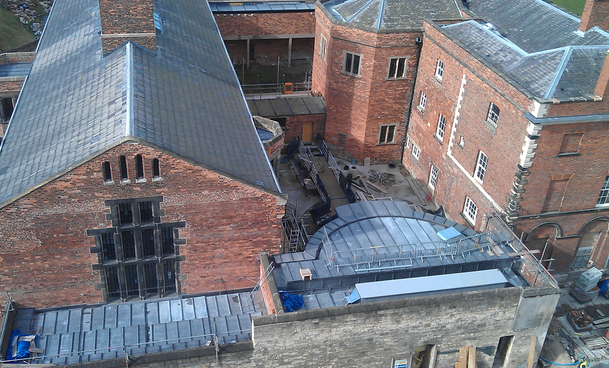 Material matters
A successful heritage roof repair combines the best solution for the building with maintaining historic details.
The amount and extent of work varies dramatically and the individual characteristics of the site often determine the specification of replacement products.
The covering can depend on the property's location. For example, the numerous types of stone slate, such as Cotswold, Collyweston and York, are very different in terms of their composition and size. They do, however, share similar qualities and the techniques for working with them are consistent.
Key to all heritage projects is to salvage anything that can be reused and where possible, the methods of repair should replicate the original construction, as long as it does not cause detriment to the building. Modern products – breather membranes, copper or aluminium nails and insulations – may be used instead of, or alongside, more traditional materials to bring thermal performance and durability up to current standards.
Whilst renewing a Westmorland slate roof on a church in Derbyshire, we had to avoid using a modern underlay at the request of English Heritage. The roof structure meant it could not be 'torched' in the traditional manner, so the architect asked for slate heads and perpend joints to be head bedded in lime mortar, offering protection against wind driven snow and prevent sideways movement. Torching is a traditional technique that does a similar job to underlay, allowing the roof to breathe, yet providing a defensive layer against the elements.

A lead weight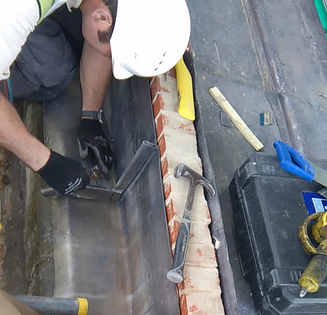 Lead theft is prolific in the heritage sector, so much so, we have been called to as many as three churches a month to deal with problems ranging from missing flashing to the complete removal of large flat roofs.
The cost of replacing lead is massive, but there is an extra burden of associated damage caused by wind and water. Many heritage sites are now installing stainless steel instead, which is a good alternative, but it cannot compete for quality and longevity.
Sadly, churches can now only insure against 50% of lead value and are subject to a cap on individual claims. Smartwater is used to mark roofs (alongside other security products), but this all adds further expense to the cost of installation.
The problem is not confined to the ecclesiastical sector – it is having a significant impact on private owners of listed properties and organisations like English Heritage. Continued criminal activity will only result in increased use of other products and this will have a negative impact on the preservation of these beautiful buildings.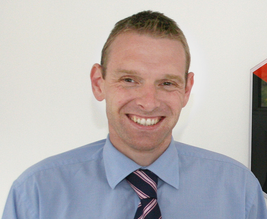 Investment in the future
Labour is probably the most costly element of any heritage work. The intricacy and care needed requires a high degree of skill and it can be time consuming.
Ensuring these traditional techniques are not lost means investing in the roofers of the future and like many heritage firms Martin-Brooks welcomes apprentices with a desire to become genuine craftsmen.
It is equally important to involve the public in the preservation of historic buildings by giving them a chance to appreciate the work that goes into their upkeep.
A Heritage Skills Centre has been constructed at Lincoln Castle to train young people in traditional crafts and provide public viewing spaces. Through our involvement in this project, we have become regular contributors to the centre's 1,000 Years of Traditional Crafts exhibition. We show visitors how lead is shaped and fitted to a roof and invite them to try their hands at the process, which has remained the same for centuries.
The wonderful buildings of our past are extremely important to British history. We are dedicated to ensuring this essential part of our built environment lasts for many more hundreds of years and inspires new generations to continue our work.
For more information about Martin-Brooks' heritage work, telephone (0114) 244 7720 or visit www.martin-brooks.co.uk