Search Directory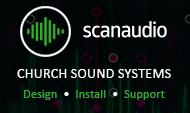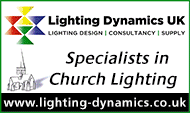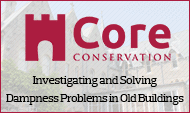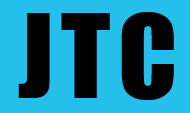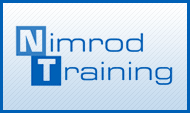 Traditional Lime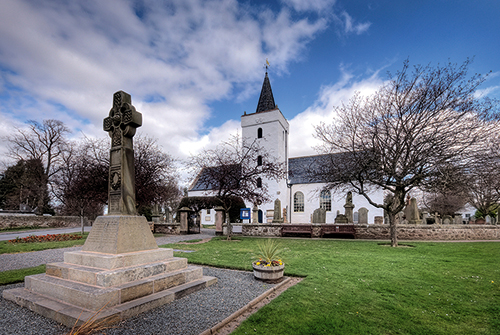 Lime: it's better for buildings – and for the environment
It is now fairly well known that cement is not good for old buildings and that lime mortar should be used. But why? What are the advantages and what are the disadvantages? In order to begin to answer those questions it is necessary to understand the nature of traditional building, the process by which buildings used to be built, and how it differs from modern construction, the process by which we build today.
CRE Events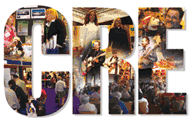 Gathering no moss, CRE rolls on to Stoneleigh
Stoneleigh Park, located in the heart of England, is the venue for CRE Midlands – 4 and 5 March 2020.
Audio Visual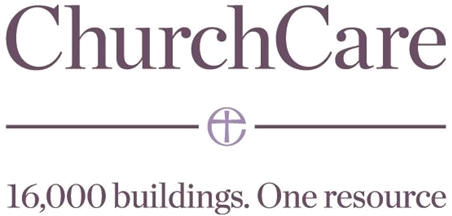 Audio visual equipment in church buildings
This guidance is issued by the Church Buildings Council under section 55(1)(d) of the Dioceses, Mission and Pastoral Measure 2007. As it is statutory guidance, it must be considered with great care. The standards of good practice set out in the guidance should not be departed from unless the departure is justified by reasons that are spelled out clearly, logically and convincingly.

Read More...
Stained Glass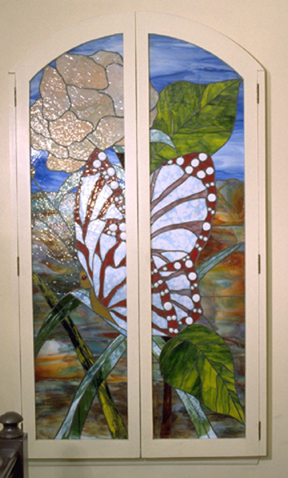 A brief history of stained glass
The origins of the first stained glass windows are lost in history. The technique probably came from jewelry making, cloisonné and mosaics. Stained glass windows as we know them, seemed to arise when substantial church building began.
By the 10th century, depictions of Christ and biblical scenes were found in French and German churches and decorative designs found in England.

New products help to conserve our heritage
Whilst visitors to this website operate in the sector committed to restoring and conserving the historic buildings and artefacts belonging to the past, they are non the less reliant on the very latest products on the market place to perform this task.
Showcased here you will find some of the latest and most innovative new products and services currently available to help us preserve and maintain our heritage for the enjoyment of generations to come.
Latest Entries
Ironwork

A guide to architectural metalwork, wrought iron and its restoration
Our next issue will feature a fascinating insight, exploring metallurgy, production techniques, its architectural and historical context and best practice conservation.

Read More...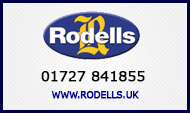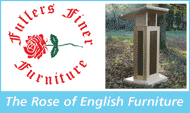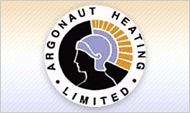 Cathedral Anniversaries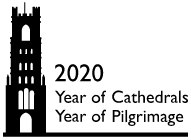 2020 is Year of Cathedrals, Year of Pilgrimage
2020 has been designated Year of Cathedrals, Year of Pilgrimage as it brings together a remarkable number of individual English cathedral anniversaries that help tell Britain's story and will also see a host of new pilgrimage routes opened.
Drone Surveys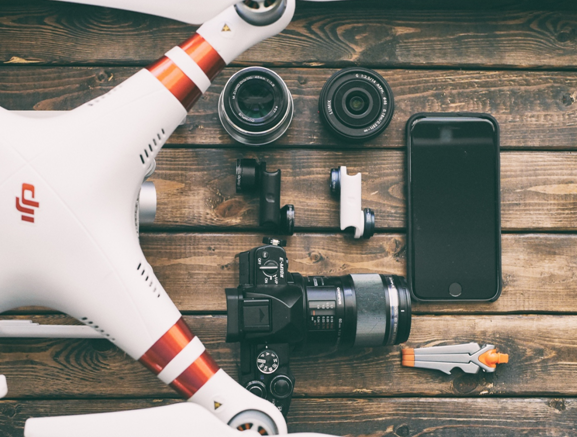 Your surveys no longer need to be done on a wing and a prayer
The use of unmanned aerial systems (UAS) is rapidly expanding as the carers and keepers of old buildings and churches learn how much easier and more cost-effective completing surveying and maintenance projects can be with the professional use of drones.
Promotional Videos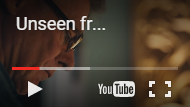 Watch the latest videos from the church & heritage sector here
Lead Roofing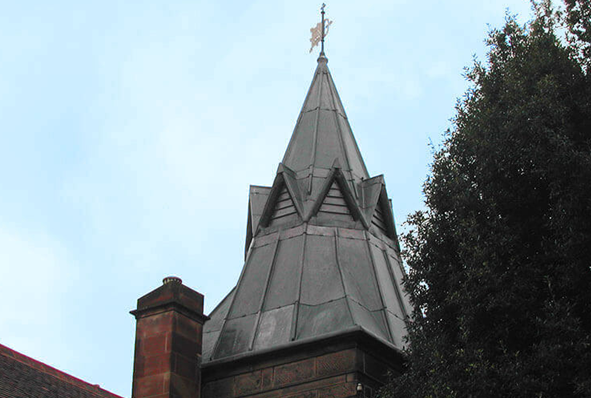 Lead is one of the oldest materials in the roofing industry and is still commonly used throughout the world today.
Lead roofing is a traditional roofing method which has been used in the industry for hundreds of years, and is therefore proven to be extremely reliable. Lead roofing, and sand-cast lead, in particular is ideal for old buildings such as churches or historical renovations, whereas milled lead roofing is a mass-produced alternative, used for precision and accuracy in homes and commercial buildings alike.
Tree Care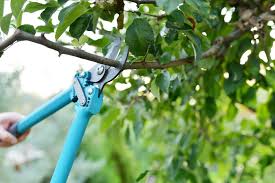 Tree care and planting in the church and heritage sector
According to a report in The Independent the UK will have to plant 1.5 billion trees if it is to tackle climate change. The London Tree Officers Association has this to say on the subject: "Future Governments are committed to planting trees to reduce carbon emissions, however there is concern that some of these proposals are focussed on a rapid increase without considering the intricate steps that are required to ensure that trees establish and thrive and it is important that this is made clear to avoid good intentions resulting in failure."
Professional advice and expertise needs to be sought and implemented.
Lead Training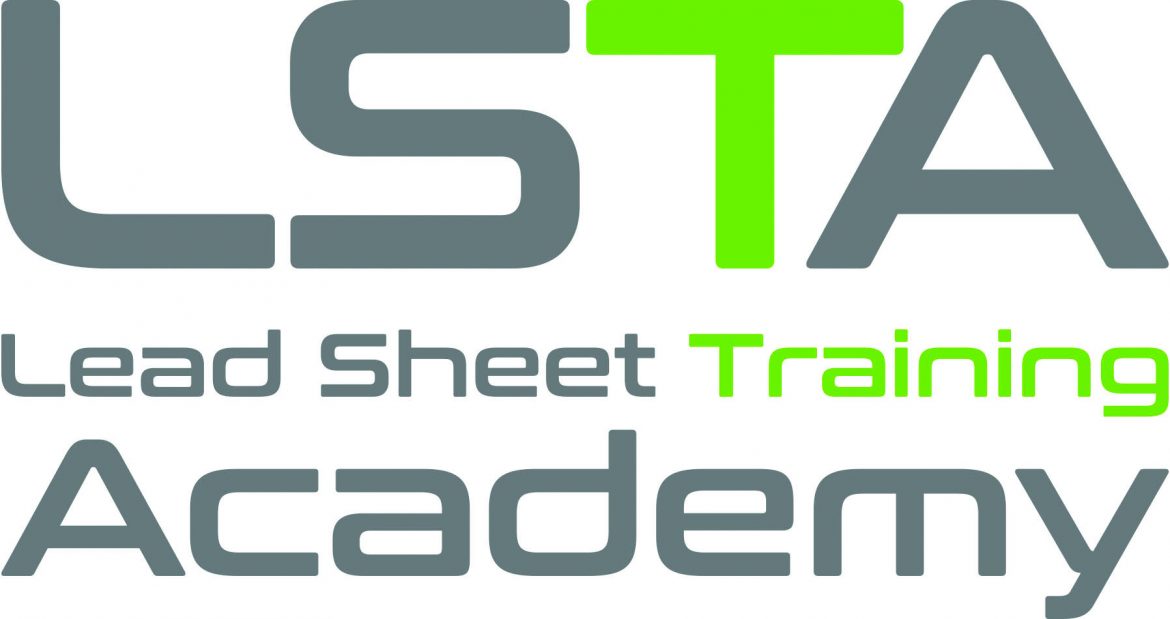 Training at the Lead Sheet Training Academy
The Lead Sheet Training Academy is at the forefront of training for those using lead or hard metals in the construction industry.
Disabled Access

Are Britain's heritage attractions inclusive?
Research commissioned by specialist heritage insurer, Ecclesiastical, has revealed many parents of children with special needs feel uncomfortable or unwelcome while visiting museums, art galleries, theatres, stately homes or castles with their children.

Read More...
Lightning Protection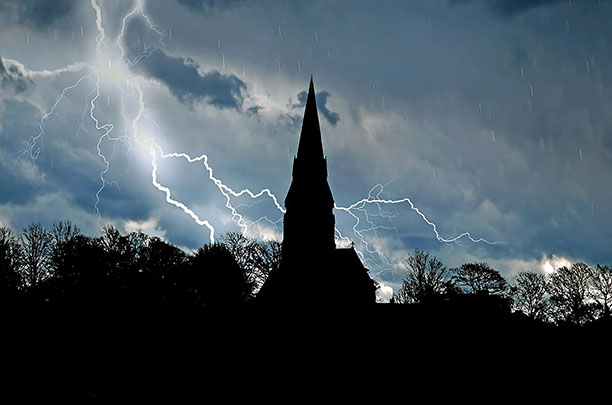 When lightning strikes are you protected against this act of God?
The issue of lightning protection in churches is one that has exercised this publication for many years. In this four-part series of spotlights on the issue we will be revisiting various aspects of the subject, beginning with an overview of current thinking.
Heritage Roofing

Heritage Roofing Register - a helping hand for architects
A unique register of heritage roofing specialists is providing much needed help and assurance for architects and specifiers when working on heritage projects. The Register is the brainchild of the UK's largest roofing trade association, the National Federation of Roofing Contractors (NFRC).
Heritage Crime

The development of the Heritage Crime Programme in England
Mark Harrison, Head of Heritage Crime Strategy at Historic England, outlines the development of their Heritage Crime Programme.
Historic England defines heritage crime as: "Any offence which harms the value of England's heritage assets and their settings to this and future generations."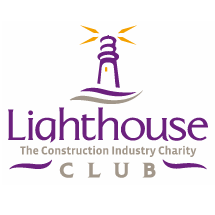 We hope you are all keeping safe and well during these difficult and testing times. As a result of the pandemic our event schedule for the year both nationally and regionally has been virtually wiped out and this will have a huge impact on our income and our ability to fund our charitable work.
All this comes at a time when our Construction Industry Helpline is receiving an unprecedented volume of calls from construction workers and their families seeking our help.
Read more...
Sheffield roofing specialists, Martin-Brooks, are playing a pivotal role in one of the UK's most significant heritage regeneration projects of recent years.

The firm has secured a contract to undertake the largescale refurbishment of Nottingham Castle's roof, as part of a £30 million scheme to regenerate the entire site.

Read more...

Legerwood Kirk is an ancient and historic Church of Scotland church in the former county of Berwickshire, Scotland, dating back to year 1127. It is situated half a mile east of the hamlet of Legerwood and 6.5 miles (10.5 km) south east of Lauder in the Scottish Borders.

The building has been suffering from dampness issues for a number of years. Being a Grade A listed building, invasive dehydration technologies were not an option. Upon a detailed inspection of the building several sources of moisture has been identified, including rising damp, condensation and sideways penetrating damp.

Read more...

2020 has been designated Year of Cathedrals, Year of Pilgrimage as it brings together a remarkable number of individual English cathedral anniversaries that help tell Britain's story and will also see a host of new pilgrimage routes opened.

Many cathedrals are already planning major celebrations – Canterbury, Peterborough, Portsmouth are all remembering Thomas Becket, Lincoln Cathedral celebrates 800 years of St Hugh, Salisbury commemorates the 800th anniversary of the founding of its city and its iconic cathedral, St Edmundsbury celebrates 1,000 years anniversary of the Abbey, and Coventry Cathedral will remember the 80th anniversary of the bombing of the old cathedral during the Blitz.

Read more...

The Steeplejack and Lightning Protection Group (SLPTG) recently held its annual Apprentice Awards, which celebrate apprenticeships within the Steeplejack and Lightning Protection industries. This year the awards were held at DoubleTree by Hilton Manchester Piccadilly on Thursday 5 March.

Read more...

Gaining consent to make alterations can be challenging if the measures proposed permanently alter the fabric of the building. There are many reversible and inconspicuous measures you can take to improve the security of your listed building which balance the needs of home owners and the authorities.

When speaking to your broker about the right insurance for listed buildings, insurers may take into account your security measures.

Read more...

This summer saw West Country-based Fullers Finer Furniture complete a number of deliveries across the water in Northern Ireland. The first was to the Salvation Army's new premises in Larne, County Antrim – just a short distance from the ferry port. The order was placed following introductions at the Christian Resources Exhibition in Manchester. It was for the company's trademark York lectern, a Holiness Table and, more unusually, three flag stands.

The furniture was completed in a natural oak finish. The York lectern was fitted with a mic socket and tablet lip, ready to facilitate the latest technology. The lectern bears the Salvation Army crest, hand-crafted in a complementary wood.

Read more...

Temple Farm is a new 84-acre UK headquarters for the International Bible Students Association (IBSA) located near Chelmsford, Essex. The site has up to 1,000 volunteer workers per day alongside a small number of outside sub-contractors and is professionally managed and run by the organisation.

To provide equal access to sound for people with hearing loss and fulfil the requirements of IEC 60118-4 in a multipurpose auditorium, the Jehovah's Witnesses organisation approached assistive listening system manufacturer Ampetronic to help.

Read more...

Looking for some useful tips on natural stone? There are obviously a wide variety depending on what its end use is.

Peter Dunn of Weldon Stone gives some examples with technical specifications and images of the products they have available. You can choose from everything from paving stone to stone for fine carving, from window sills to copings, from lime stone to headstones.

Read more...

Masons' marks high up on pillars at medieval cathedrals and churches tell the story of the master masons who crossed the whole country – and, indeed, the continent of Europe – to oversee the building of those masterpieces of the builder's art.

Later, the 18th and 19th centuries saw Methodist ministers and non-conformist preachers treading the same paths as they spread the word of the new ministries.

Read more...

Newtech Southern was awarded the contract to design and install a new audio visual system for Ealing Green Church, West London. The church was to undergo a complete refurbishment and as part of these works a new high quality sound and video system was required.

The church required multiple floorboxes each with a variety of audio / video inputs and outputs, these would allow for the system to accommodate all types of services and events to be held in the church.

Read more...

The award-winning York Handmade Brick Company has enjoyed the most successful 12 months in its 30-year history.

Based at Alne, near Easingwold, York Handmade is the leading independent brickmaker in the north of England.

Chairman David Armitage, commented: "The last 12 months have proved to be excellent for us, despite all the political uncertainty surrounding Brexit. We have flourished, with some prestigious commissions in London, Cambridge and, of course, Yorkshire.

Read more...

Our first contact from the team at Blyth Central Methodist Church was a phone call that we've had many times before explained Paul Dougherty of Blaydon Communications Ltd 'Our sound system isn't working, it's all crackly and we just need a new one'.

"In some circumstances, this could be true", said Paul, "audio equipment does degrade, and eventually, it will need to be replaced, but sometimes things just need a good overhaul and a bit of a spruce up. Our first recommended action was to have us attend the church and assess what equipment had been installed. This also allows us to get talking to the people that use the system to find out the real problems first-hand. As the initial advice call is provided free of charge there's nothing to lose and everything to gain for the church so a mutually agreeable appointment was arranged. Please note, the attendance to site is only available in our working area but telephone support is always offered free of charge.

Read more...

St Paul's Church, Sandgate, on the outskirts of Folkestone, is a Victorian Gothic style church. Built in 1849 on the site of an earlier Episcopal Chapel, it is one of architect S S Teulon's earliest works. In 1919 the war memorial porch designed by C W Oldrid-Scott was added, and he also designed further improvements which were carried out from 1923-1934 – including a barrel-vaulted nave ceiling.

The reredos painting of the nativity was designed by Robert Anning-Bell in 1923, together with the west window in 1926. Ceiling decoration was the work of Charles Powell from 1927 to 1936.

Read more...

The needs of a church sound system are quite simple in so much as they want intelligible audio to reach all the congregation including those with hearing impairments. Although this requirement has probably been the same for many years there is now a plethora equipment that can be used and this is when the world of sound can become a mine field.

Read more...

For 35 years Chris Topp – along with his colleagues – has devoted his time to increasing his and others' expertise in the preservation and restoration of the heritage of ancient iron.

Chris's interest in traditional blacksmithing skills began in 1967 when he had a summer job in Bolton that was within walking distance of the Atlas Forge. At that time, Atlas Forge manufactured puddled wrought iron, as well as re-rolling wrought-iron axles.

Read more...

The parish church of St Bartholomew in Horley, a parish covering Horley town and Gatwick Airport, is a Grade One-listed building, mainly of 14th century origin, although a church has been on the site since the middle of the 12th century.

The building was significantly restored in the early 1880s, with the south aisle added in the early 1900s. Its most notable external feature is its narrow wood-shingled bell turret and spire. More recently, in 1991, two upper rooms were added next to the bell tower which are used for Sunday children's work, prayer groups and meetings.

Read more...

Sometimes you need to replace a radius gutter (guttering that follows the shape of a circular roofline) on a conservation or renovation project and it needs to be 'like for like'. The original pattern for 'sand casting' of that specific Cast Iron radius gutter may be long gone, but we can use the pieces you still have to create new 'patterns' and cast new matching radius gutters for you. This is known as a 'True Cast' Radius Gutter.

Read more...

In August 1873, Vincent van Gogh – then 20 years old – took lodgings at 87 Hackford Road in south west London. Although he was only a tenant there for one year, his time at Hackford Road left a lasting legacy that the house's current owners seek to celebrate today.

Following a meticulous conservation project that was completed last spring, the Van Gogh House has been brought back to life and hosts a dynamic programme of events, anchored in the artist's practice and local heritage.

Read more...

When the fabric of the building at St Philip and St James Church, Whitton in Twickenham began to fail, Minerva Building Restoration Ltd were appointed to assess the general condition of this 1862 built church. The main brief was to accompany the client to determine the worst affected areas and ultimately produce detailed stone repair schedules and costs for consideration.

As with many churches, the issue of invalidating insurance policies with scaffolding in place meant that combination of scaffolding and cherry picker access was required to reach the works at high level.

Read more...

Since 1937, Dude and Arnette have been cleaning oast houses across the country, both inside and out. The company's specialist team can clean, paint and maintain your oast house to the highest standard, bringing joy to many more generations. So, if your oast house is looking a little drab and dated, maybe it is time to give it a clean. Here DARREN HOLE of Dude and Arnette answers some common questions.

Read more...
<<

Start

<

Prev

1

2 3 4 5 6 7 8 9 10 Next > End >>


Page 1 of 60