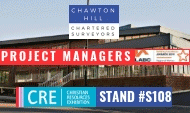 Search Directory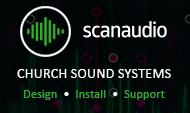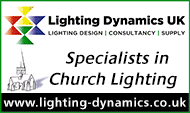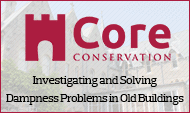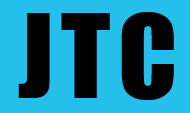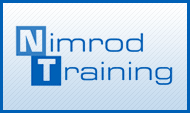 Traditional Lime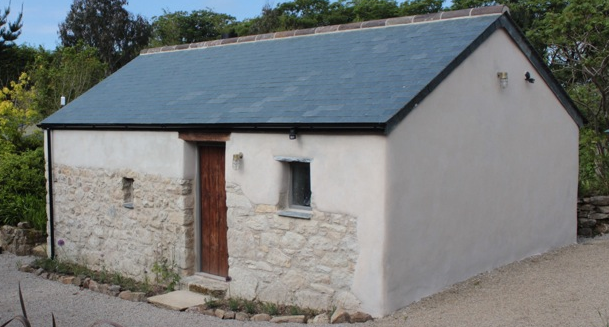 Ancient building material still has many uses
One of the universal building materials prior to the end of the 19th century was lime. Lime was present in various forms in almost every building, from limewash on the walls of cattle byres and cottages to the mortar used on cathedral and castle walls.
CRE Events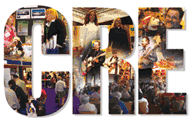 CRE roadshow heads for Sandown following successful Manchester return
'What a wonderful exhibition – we have discovered so much here. Please, please, please come back to Manchester soon!'
That was the overwhelming feedback from visitors to CRE North in Manchester in March. In fact, such was the warmth of the welcome as the show returned to the city that it isn't a question of if, but when, the exhibition will be heading north again, according to the organisers.
Master Craftsmen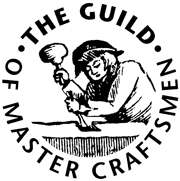 Championing our heritage with modern craftsmanship
Twenty years ago, English Heritage (now Historic England) published its first-ever Register of Buildings at Risk across England, which featured nearly 2,000 buildings and monuments that were 'neglected, broken and unloved'. Recently Historic England was delighted to announce that over two-thirds of those buildings were now safe, in both urban and rural areas right across the country.
Stained Glass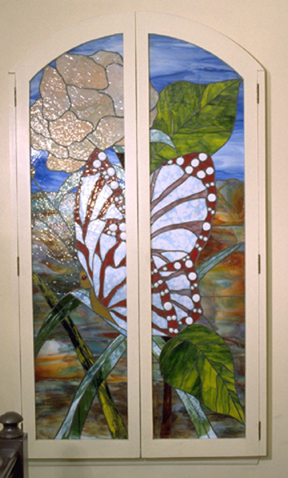 A brief history of stained glass
The origins of the first stained glass windows are lost in history. The technique probably came from jewelry making, cloisonné and mosaics. Stained glass windows as we know them, seemed to arise when substantial church building began.
By the 10th century, depictions of Christ and biblical scenes were found in French and German churches and decorative designs found in England.

New products help to conserve our heritage
Whilst visitors to this website operate in the sector committed to restoring and conserving the historic buildings and artefacts belonging to the past, they are non the less reliant on the very latest products on the market place to perform this task.
Showcased here you will find some of the latest and most innovative new products and services currently available to help us preserve and maintain our heritage for the enjoyment of generations to come.
Latest Entries
Audio Visual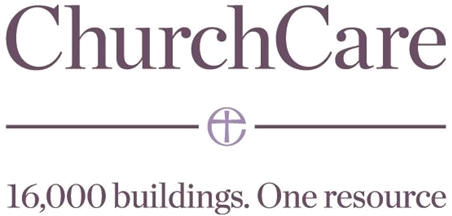 Audio visual equipment in church buildings
This guidance is issued by the Church Buildings Council under section 55(1)(d) of the Dioceses, Mission and Pastoral Measure 2007. As it is statutory guidance, it must be considered with great care. The standards of good practice set out in the guidance should not be departed from unless the departure is justified by reasons that are spelled out clearly, logically and convincingly.

Read More...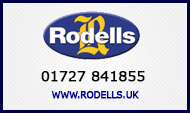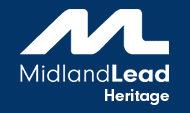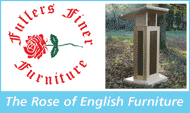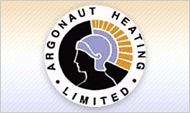 Promotional Videos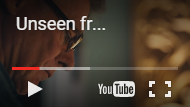 Watch the latest videos from the church & heritage sector here
Lead Roofing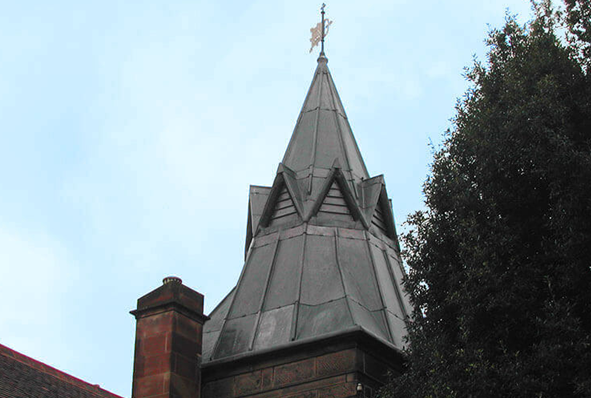 Lead is one of the oldest materials in the roofing industry and is still commonly used throughout the world today.
Lead roofing is a traditional roofing method which has been used in the industry for hundreds of years, and is therefore proven to be extremely reliable. Lead roofing, and sand-cast lead, in particular is ideal for old buildings such as churches or historical renovations, whereas milled lead roofing is a mass-produced alternative, used for precision and accuracy in homes and commercial buildings alike.
Lead Training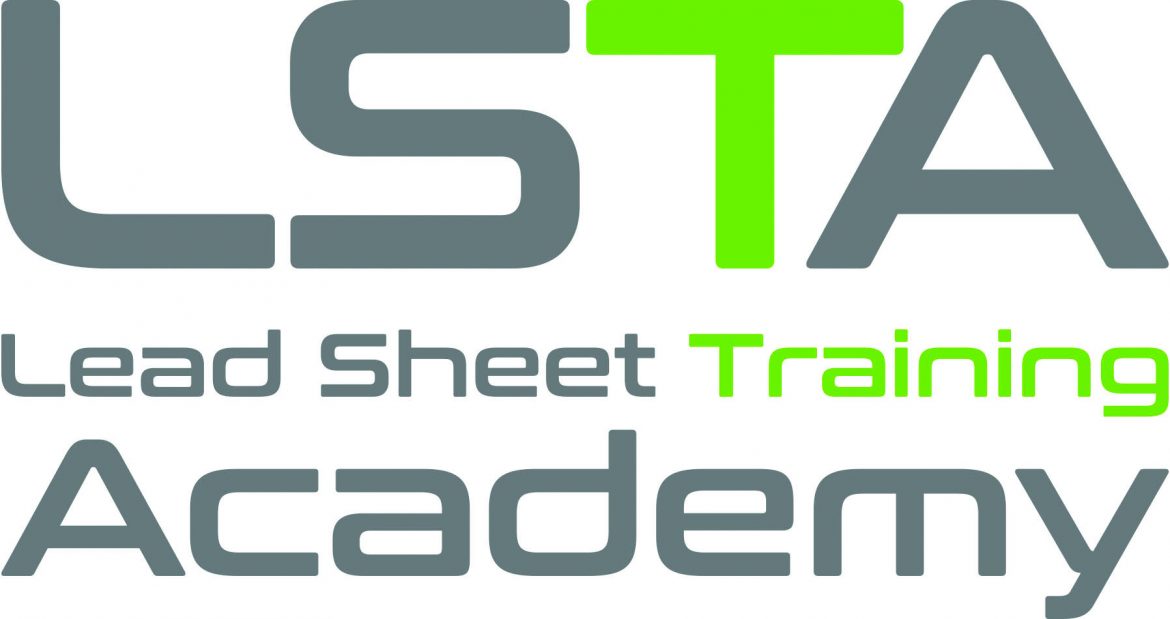 Training at the Lead Sheet Training Academy
The Lead Sheet Training Academy is at the forefront of training for those using lead or hard metals in the construction industry.
Lead Contractors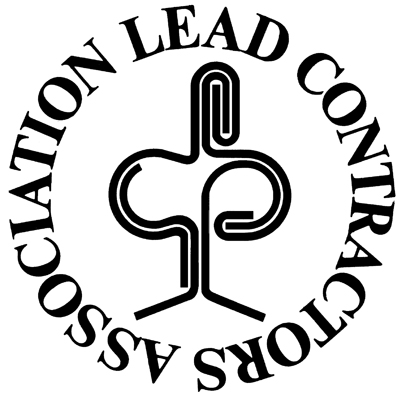 Members offer 25 years peace of mind
The trade body that represents the leadworking industry – and guarantees quality in that industry – is the Lead Contractors' Association (LCA). The LCA was formed in 1984 to promote quality standards in leadwork and now comprises over 70 specialist contractors committed, supported by 15 associate members who supply materials and ancillary services.

Read More...
Master Carvers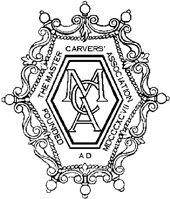 Carving out an enviable reputation
The Master Carvers Association was founded in 1897 as an employers association, by a number of companies who employed carvers, to enable national negotiations with the emerging unions.
Drone Surveys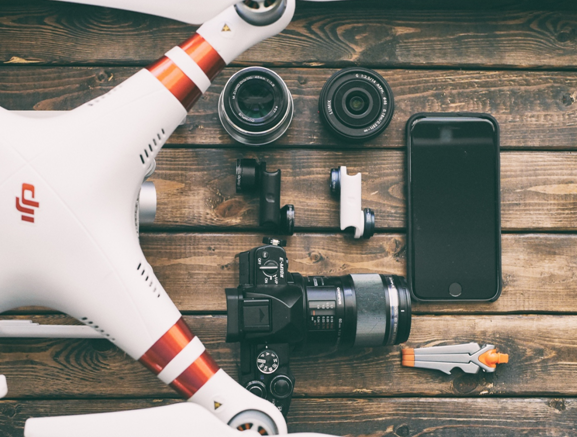 Your surveys no longer need to be done on a wing and a prayer
The use of unmanned aerial systems (UAS) is rapidly expanding as the carers and keepers of old buildings and churches learn how much easier and more cost-effective completing surveying and maintenance projects can be with the professional use of drones.
Lightning Protection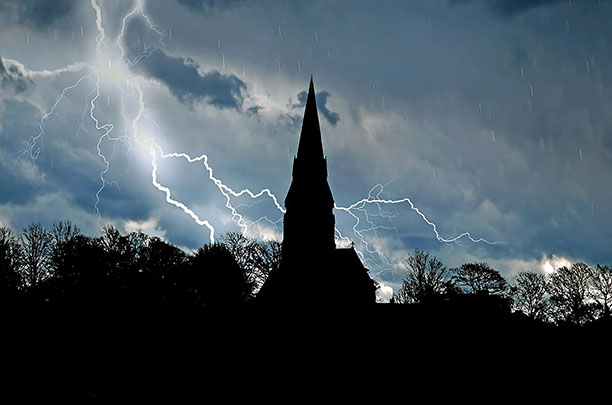 When lightning strikes are you protected against this act of God?
The issue of lightning protection in churches is one that has exercised this publication for many years. In this four-part series of spotlights on the issue we will be revisiting various aspects of the subject, beginning with an overview of current thinking.
Heritage Roofing

Heritage Roofing Register - a helping hand for architects
A unique register of heritage roofing specialists is providing much needed help and assurance for architects and specifiers when working on heritage projects. The Register is the brainchild of the UK's largest roofing trade association, the National Federation of Roofing Contractors (NFRC).
Heritage Crime

The development of the Heritage Crime Programme in England
Mark Harrison, Head of Heritage Crime Strategy at Historic England, outlines the development of their Heritage Crime Programme.
Historic England defines heritage crime as: "Any offence which harms the value of England's heritage assets and their settings to this and future generations."
Fire Guidance
Fire guidance for churches and heritage buildings
Fires in churches and heritage buildings have a number of causes and can have devastating consequences – not only in terms of damage to property, but also as the cause of serious injury and even loss of life.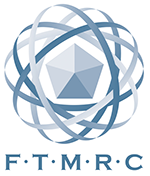 Working in partnership is key to success
This was the key theme in the chairman's introduction to the recent FTMRC statement. Chairman, Trevor Corser, also managing director of JTC Roofing Contractors Ltd, said: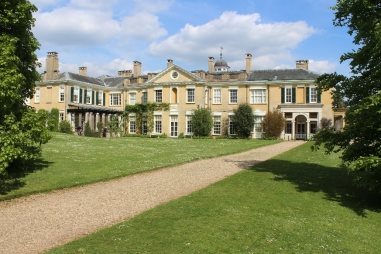 ECEX has installed a new fabricated stair to improve access safety between roof areas at the National Trust's Polesden Lacey property located on the North Downs near Dorking, Surrey. Polesden Lacey is an Edwardian house and estate owned and run by the National Trust - it is one of the Trust's most popular properties.
ECEX completed the survey, design, fabrication and site erection of the fabricated steel stair with non-slip GRP treads, with the additional design challenges of very limited access for materials and maintaining the aesthetic of a heritage property.
Read more...
It's not too late to get to CRE National 2019

Tomorrow (Thursday 17th) is your last opportunity to experience all that the Christian Resources Exhibition has to offer, including:

Our first-ever Ladies' Day, with special seminars addressing issues faced by women in church and society today. Special guest speakers include the Bishop of Dorking, Rt Rev Dr Jo Bailey Wells.
Music from Marilyn Baker, Daughters of Davis and Christine Asamoah.
The Compassion Experience - what is life like in a slum community? Find out in this eye-opening, interactive feature.

Read more...

The one-time Manfred Mann harmonica-playing Paul Jones had a powerful backing group as he opened the Christian Resources Exhibition at Sandown Park, Surrey on 15 October.

Early visitors to the exhibition joined in as he played and sang through the song he helped write many years ago - 5 4 3 2 1.

And he ended with a swirl on the harmonica and the crowd roaring out the five-stroke countdown to open the show.

Read more...

Sound Space Vision is delighted that its latest project, Fairfield Halls, opened in mid-September after a three-year restoration and renovation led by MICA Architects.

After completing a feasibility study for the council-owned building in 2011, Sound Space Vision was appointed in 2016 and charged with completely replacing the performance lighting, sound, and communications infrastructure for all of the Halls' performance spaces – the Phoenix Concert Hall, the Ashcroft Playhouse, the Arnhem Foyer, and The Rec and Talawa studios.

In the 1,800-seat Phoenix Concert Hall we focused on restoring the canopy to its original appearance for unamplified events by raising the loudspeakers, rigging and cabling through the canopy when not required. Acoustic banners have also been integrated through the auditorium to better serve amplified events.

Read more...

Marley Alutec, the UK leader in innovative aluminium rainwater, fascia, soffit and coping solutions, will be exhibiting at this year's Historic Buildings and Garden Event at the Queen Elizabeth II Conference Centre on the 12th of November (Stand D27). The company will showcase its innovative gutter and downpipe ranges, which are the ideal replacements for cast iron.

One of Marley Alutec's most popular ranges, the Traditional aluminium gutter system will feature at the event. Manufactured to original British Standard cast iron dimensions BS8530 and available in Half Round, Victorian Ogee and Moulded Ogee profiles, the range is an ideal replacement for cast iron rainwater systems and is suitable for listed buildings and conservation areas.

Read more...

Tudor Roof Tiles Co Ltd, Britain's foremost independent handmade clay roof tile manufacturer, has supplied bespoke handmade clay roof tiles for the prestigious 2019 RIBA National Award-winning King's College Music School, in Wimbledon.

Previously winner of a 2019 RIBA London Award, the new £10 million Music School, designed by Hopkins Architects Partnership, comprises three volumes: a triple-height 200-seater auditorium with a stage for a 70-piece orchestra, a second volume housing music teaching rooms and a large rehearsal space, plus a third volume for practice rooms and offices.

Read more...

The award-winning York Handmade Brick Company has invested in a brand-new brick dryer – designed and built by production manager Steve Pittham.

Steve, who has been with York Handmade since it was founded 30 years ago, created the state-of-the-art dryer from scratch.

The dryer is capable of handling more than 33,000 bricks at a time, significantly speeding up York Handmade's production process and make the company even more efficient.

Read more...

Churches, understandably, provide numerous challenges which need to be faced when installing an audio-visual system. The complexity and feature set of the system – although important – can often take second place to aesthetic concerns: where the building's décor cannot be compromised under any circumstances.

That is often at loggerheads with progressive clergy and congregations, who wish to take advantage of the latest technology to support and enhance worship. There is also the question of who has the technical expertise to maximise the system's potential, or can the system be operated by all levels of user?

Read more...

The future of a celebrated piece of Suffolk heritage has been secured yesterday, as English Heritage hoisted a newly-constructed set of sails into place on the 18th-century Saxtead Green Post Mill near Framlingham. The reinstallation of the mill's sails represents the culmination of a £250,000, year-long conservation project in collaboration with one of Suffolk's last remaining specialist millwrights.

The project is the first part of a major investment in historic windmills by the conservation charity English Heritage, with Sibsey Trader Windmill in Lincolnshire and Berney Arms Windmill in Norfolk both scheduled for works over the next few years. Earlier this year, traditional millwrighting – a skill that has been practiced in the UK for more than 700 years – was added to the Heritage Crafts Association's red list of critically endangered heritage crafts for the first time, with only a small number of people still practicing nationwide. English Heritage hopes that these important conservation works will help keep millwrighting alive.

Read more...

Research commissioned by specialist heritage insurer, Ecclesiastical, has revealed just under a third (31%) of parents never visit stately homes and just under 1 in 7 (15%) never visit castles with their children.

Cost and distance to travel are the top two reasons that prevent parents from taking their children to stately homes and castles. While a perception that stately homes are not child-friendly and a lack of quality changing facilities at castles complete the top three.

Read more...

St Wilfrid's RC Parish Church in Preston city centre is a Grade Two*-listed Jesuit church which draws a substantial number of worshippers throughout the week. It is basilican in form and Italianate in style, with a particularly ornate and impressive interior carried out in exotic materials. Frank Roberts of Preston-based Francis Roberts Architects said of the interior: "Ranks of giant columns of polished Shap granite, topped with gilded composite capitals, define the nave, which terminates in a semi-domed and coffered apse. The aisle walls are lined in rich marbles and mosaics and there is an impressive display of stained glass."

Read more...

When talking about the use of lime, the 'conversation' regarding hydraulic sets must have been going on for millennia – ever since, in fact, lime mortar became a thing. Here, Harry Cursham of Vivus Solutions Ltd postulates that hydraulics aren't all that they seem:

"Where the local limestone contains clay minerals inter alia, the lime made from it will naturally have some hydraulic properties – it is not possible to get away from that basic scientific truth. The temperature of the burn does also have an effect: hotter leads to more efficient hydraulicity; cooler (less energy) leads to less efficient hydraulicity. An interesting correlation to our modern-day efforts to reduce greenhouse gases!

Read more...

2020 will see the 150th anniversary of the well-known roofing company John Williams & Company and our first issue of next year will carry an in depth feature on the company, showcasing one of their prestigious projects on the front cover and looking at the changes they have seen throughout the last century and a half.

When the company was established in 1870, it had already seen other manifestations that could date back as far as 1822, in Bangor, North Wales. In 2004 the present company John Williams & Company (Contracting) Ltd was formed.

In the intervening years, and since, the company's craftspeople have worked on many prestigious buildings, including Tower Bridge, St James's Palace and The British Museum in London; Rochester Cathedral and Portchester Castle in the South East and many famous hotels and mansions up and down the country.

Read more...

Amongst the quaint and more unusual things manufactured and installed by Houghtons of York are secret or jib doors. These will very often be part of library installation projects where the company have disguised these to blend into bookcases or elsewhere into wall panelling, wardrobe doors and even simply wallpaper.

To introduce these charming and beguiling features, Houghtons produce jib doors from of a variety of materials, faux book spines plus concealed hinges and handles to produce that convincing illusion.

Read more...

Most people whether they have artwork at home on their wall or are visiting a gallery or museum never actually realise how important the frame is to the artwork it is housing and how it adds to their enjoyment of the piece of artwork they are looking at.

Frames are not just there to protect and support the art work inside, the structure of the frame along with the design and the materials it is made from must enhance and compliment the art work that it is showcasing, but not so much so that it overpowers of takes away focus from the art.

Read more...

Masons and conservators across the UK and beyond are rediscovering traditional mortars through research, use and experience. They are moving away from the default specification of natural hydraulic limes for conservation works and are determined to practise like-for-like repair.

A registered charity, the Building Limes Forum exists to encourage that expertise and understanding in the appropriate use of building limes, and to promote education in the standards of production, preparation, application and aftercare. Throughout the year, the organisation invites its members and others to learn, discover and share knowledge about the use of building limes through talks, practical demonstrations and tours of historic sites.

Read more...

The way of the future with heating systems in churches and other historic buildings is with renewables. Mellor and Mottram have been at the cutting edge of this green revolution with the installation of a number of renewable systems in a variety of buildings.

In large buildings the most popular systems are ground source or air source heat pumps. As the names imply, both utilise heat already latent in the environment. In the case of a ground source system the heating is derived from heat already stored in the ground. Air source pumps absorb heat from the air outside – even at low air temperatures they can work efficiently. Both can be used to heat both hot water and the building itself.

Read more...

For over a third of a century Ellis and Co Restoration and Building have been restoring and conserving historic buildings and structures across the South West of England and Wales. These much-loved buildings define the character of the South West, so contributing to their upkeep and repair is a source of satisfaction to the company's 70-strong workforce. Ellis and Co are one of the largest heritage-specific employers in the region and they only work on historic and listed building projects.

Read more...

As Corten becomes increasingly popular for use in outdoor sculptures, conservators are playing catch-up with their preservation techniques. Peter Elliott of Nottingham-based All Steel Fabrications Ltd, specialists in the collaboration, fabrication and installation of Corten steel and other stainless steel sculptures, offers this valuable insight.

The way in which Corten is used throughout a sculpture is conditional on its production form, i.e. plate rod, flats or structural sections.

Ordinary steel surfaces can be treated after the work has been completed and sculptors have used everything from powder coating through to paint and acid etching.

Read more...

York Bookbinding owner Philip Winskill has been binding books from the day he started his apprenticeship 44 years ago.

He started at York University on 2nd September 1975 and bound, mostly periodicals, for the next 25 years. In January 2000 he was made redundant from the university but had already had his own bindery built by the side of his house in York.

Read more...

Entrance to this major heritage conservation day is free of charge. The event - to be held at the Queen Elizabeth II Conference Centre, Westminster on Tuesday 12th November - is all about the care, repair, conservation, maintenance, preservation and restoration of historic buildings, their contents and surrounding landscapes.

The all-day exhibition will consist of 75 exhibitors offering advice, solutions, guidance and support, as well as a wide and diverse range of products and services. Ranging from the traditional to cutting edge technology and across all areas of historic building and landscape conservation.

Read more...
<<

Start

<

Prev

1

2 3 4 5 6 7 8 9 10 Next > End >>


Page 1 of 58