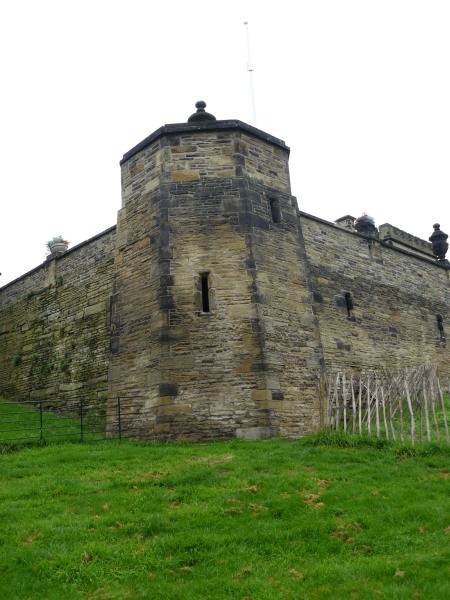 Skipton based Heritage Masonry are experienced and highly skilled stone masons, covering all aspects of stone masonry, stone walling and cladding nationwide. The company has years of experience in the industry and has worked hard to build up a first class reputation for the quality of the work and service provided.
They have worked with a number of large organisations, including the National Trust, Woodland Trust and English Heritage.
Recently they have also contributed to a number of award winning projects, including a Regional RIBA award with ShedKM architects and a RHS Chelsea Gold Medal on behalf of L'Occitane.
Heritage Masonry employ only the highest trained tradesmen and work with the very best quality material on the market to ensure that they deliver an unparalleled level of quality and service for each and every job.
The company's full range of services include: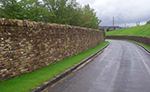 Dry Stone Walling
Heritage Masonry are one of just a handful of DSWA (Dry Stone Walling Association) approved contractors across the UK. They use traditional techniques that have been handed down over centuries, in order to produce a 100% authentic finish. Take a look at their gallery page here to see more of their previous dry stone walling projects.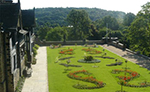 Restoration
The company are well qualified to undertake full or partial restoration work on both new and listed buildings. Their recent Grade 2 weir restoration project is a perfect example of the complexity of work that they are able to undertake. The project received a commendation and award from English Heritage.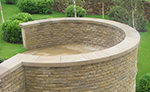 Stone Masonry
Heritgage Masonry undertake all different stone masonry work, from simple stone features and cladding, to new build projects and restoration. They only employ the most experienced masons, so no matter the size of your project, you will also have an expert at hand to complete the job.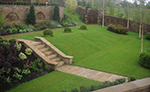 Landscaping
Landscaping projects are also undertaken, particularly where stonework becomes a key feature within the garden. A recent garden, built on behalf of L'Occitane en Provence, won a Gold Medal at the 2012 RHS Chelsea Flower Show. Visit their Gallery Page to see more examples of their work.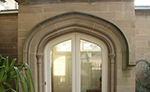 Bespoke Stone Masonry
Heritage Masonry offers a Bespoke Stone Masonry service to customers who are looking for something specific or unique. They have worked on a large number of these types of projects to date, examples of which can again be found in the gallery here.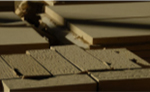 Yorkshire Stone Sales
Heritage Masonry also offers a nationwide delivery service on their very own, top quality Yorkshire Stone, meaning that now customers all over the country can benefit from this top quality product, regardless of whether or not they are providing stone mason services as well. For more information about this service, please visit their Stone Sales page, by clicking here.
For more from this company visit www.heritagemasonryuk.co.uk