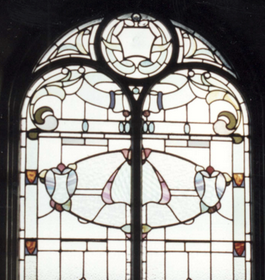 Verrier specialises in the design and making of architectural and decorative glass for domestic, and commercial settings. Leaded and kiln formed techniques are used to provide windows, wall hangings and decorative features.


Verrier uses the traditional values of high quality craftsmanship, attention to detail and fitting the work to the requirements of the client. It is preferred to visit the site to ensure the glass is suitable for the situation. Clients are also encouraged to visit the studio to confirm the work practices and ability of Verrier to meet their requirements.
Restoration of existing windows is done to high standards whether for simple or historically important windows. Verrier has worked with the Glasgow City Heritage Trust on several projects and with various architects and builders on larger projects.
Verrier also conducts weekend workshops and some evening classes, as well as supplying glass and tools to other workers and enthusiasts.
Verrier is run by Stephen Richard who has had art training at the University of Kansas and Glasgow Metropolitan, and in master classes with Paul San Casciani and Klaus Moje. He is involved with various professional bodies: Past Chairman of the Scottish Glass Society, Past Chairman of the International Guild of Glass Artists (currently on the advisory board), Past Chair of craftscotland, member of British Society of Master Glass Painters, and the Contemporary Glass Society. He established Architectural Glass Artists in 1998, which has grown into the largest collaborative glass studio in Scotland.
Here is an example of a recent project:
Ninteenth Century Glasgow Domestic Glass
An area of Glasgow known as Woodside was developed as a westward expansion of Glasgow in the mid 19th century flourishing of Glasgow's developing industrialisation. Much of this area of large terraced houses has been converted into office space. My involvement was to repair some stair landing windows in an expanding business. Next to the stair I worked in was this stunning window done in the Aesthetic Revival style. The maker is not known, but seems to me to be done by the Stephen Adam studio in the middle of the century.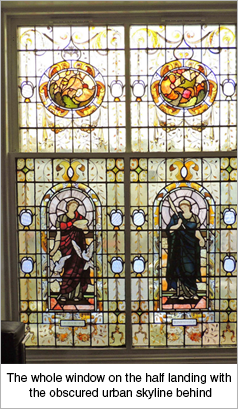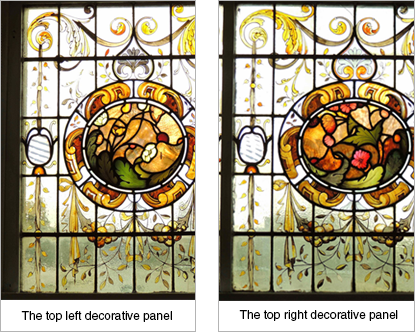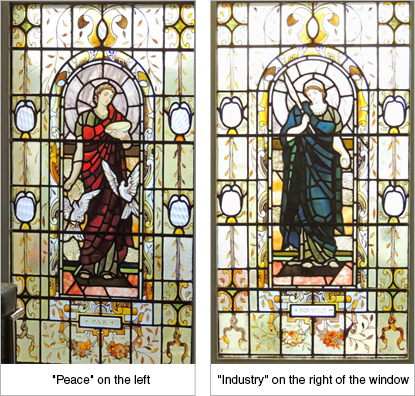 The windows of this nature seem to have been used to conceal the view over the backs of other houses across the service lane for stabling the horses, and delivery of supplies and services to the houses. It is wonderful to see some of these still existing a century and a half after being installed.
For further information about what Verrier offers visit verrier-glass.blogspot.co.uk