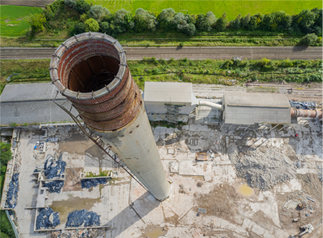 If you require promotional aerial pictures of your property suitable for publication, promotional videos or inspection imagery, then Wiltshire-based Skynamite can deliver to your requirements in a safe, fast and efficient manner.
Lead pilot Simon Knight, has been operating drones commercially for four years. He also works part-time as a UAV flight instructor with Phoenix UAV Centre and as a flight test examiner with The Aerial Academy. With a background in model aircraft flying and photography, Simon has the expertise necessary to operate a drone efficiently and deliver high quality imagery to meet your requirements.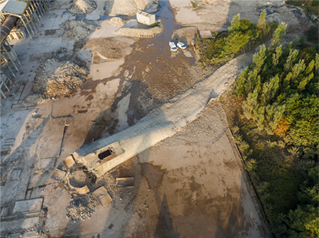 Simon recalls some working highlights since becoming a commercial UAV operator: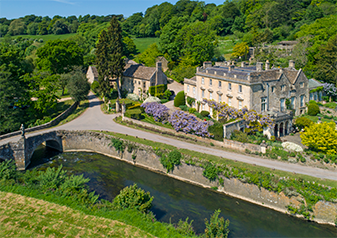 "We were fortunate to be able to cover the demolition of Westbury Cement Works in 2016. The highlight of this particular project was filming the demolition of the work's iconic 400ft tall chimney. We used two drones and also ground based cameras to make sure we had all the angles covered. We only had one shot at getting it right and it was rewarding to see our aerial footage going out on the local news later that evening. A more recent highlight and one that meshes perfectly with my passion for wildlife, was working for Aden Productions on the BBC Natural History series 'Iolo's Snowdonia'. It was a privilege to work with such a well-respected naturalist and a dream to fly a drone in the truly stunning Snowdonia National Park".
For promotional videos, Simon feels that using only drones is generally not the way to go.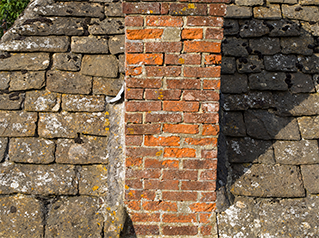 "I see some videos where only aerial video has been used and personally, I think that can be a bit boring. We like to also include ground-based shots where possible for promotional shoots – it adds another element that helps to keep the viewer's attention and helps to tell a more complete story. I am currently working on a job at Iford Manor that has included the all-important aerial shots, but also wide ground shots of the garden, close-ups of flowers and insects and even shots of kingfishers from a hide! Only this variety of shots will show the place in all of its stunning beauty. And if you simply require still promotional imagery for building, we can of course make it look stunning from the air, as the picture of Iford Manor shows".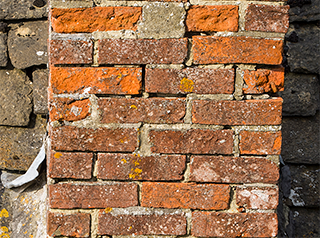 For inspection work Skynamite can deliver high resolution stills from their drones that show the condition of your building or roof in clear and fine detail. Clients can see the images live as the drone is airborne and then view the high-resolution stills, where they can be zoomed into to reveal even more detail within 24 hours of the site visit, after they have been edited and delivered to your in box. Using drones for inspection work yields very quick results, reduces the time that costly an unsightly scaffolding is around your building and pin points exactly where work needs to be carried out. Above left is the original image, while the image right has been zoomed into to reveal even more detail.
For further information visit www.skynamite.co.uk