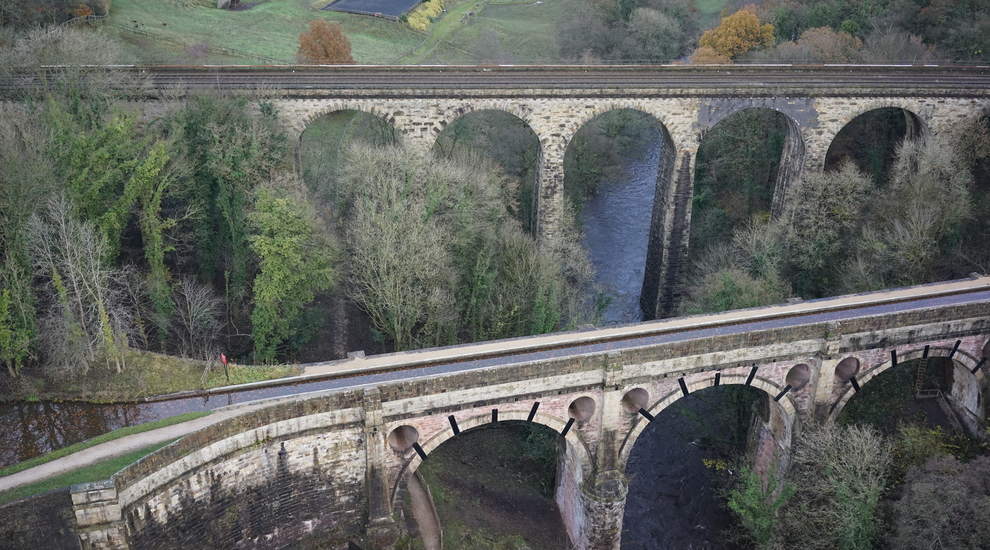 Peterborough based Sky Revolutions Ltd carried out an aerial survey of the 18th Century Marple Aqueduct for Arcadis recently to help them understand the condition of the brickwork underneath the arches. The images were picked up by the UK Canal and River Trust and are now being used to promote a refurbishment project and parapet installation.
Marple Aqueduct in Stockport is the highest canal aquaduct in England and the highest masonry-arch aquaduct in Britain. The client, Arcadis, needed to inspect the underside of the brickwork arches and the face of the brickwork to highlight any defects.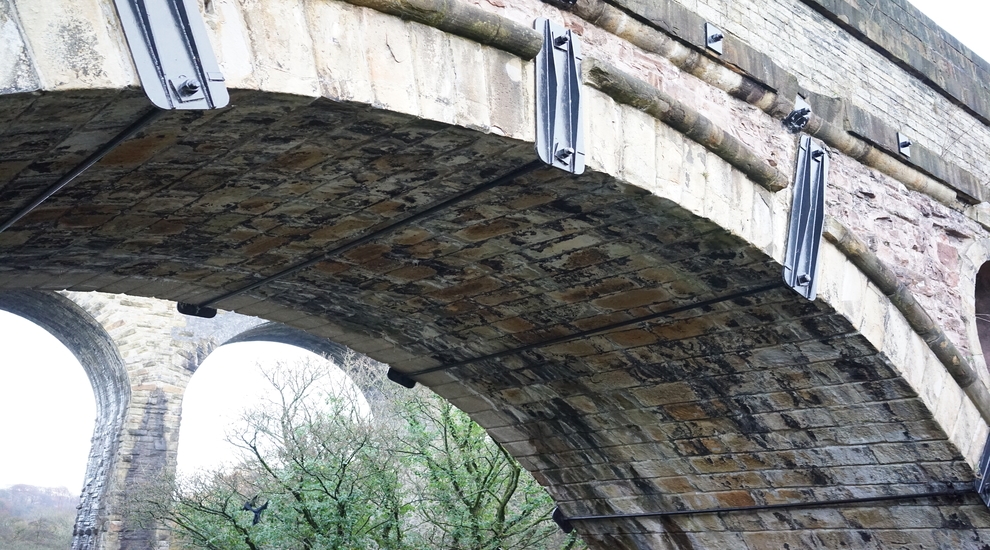 Given the risks and difficulties of working at height in this challenging location, a drone was the logical choice, providing Arcadis with significant time and cost savings.
The Canal & River Trust is a charity charged with protecting 2,000 miles of waterways in England and Wales along with a huge network of bridges, embankments, towpaths, aqueducts, docks and reservoirs.
Aside from being an important part of our historical heritage, aqueducts are fantastic engineering feats that deserve our care and attention. Close inspection with a drone avoids the safety issues associated with ropes and scaffolding, and helps ensure a hands off approach that can help avoid damage.
For further information visit www.skyrevolutions.co.uk