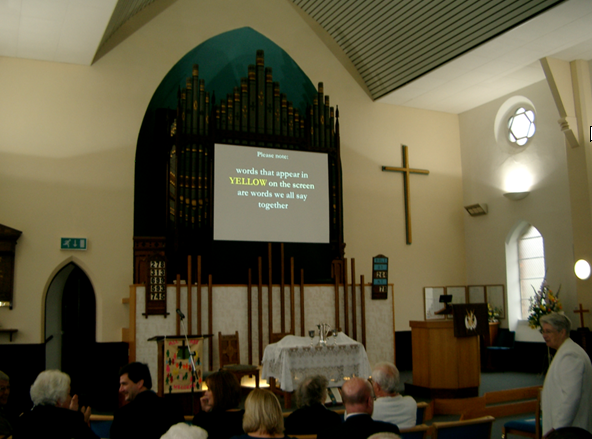 Electronic Audio Systems Ltd has a long, proud and successful history since it was formed by Mr Eric Sawkins in 1988 and has hundreds of church sound system installations, mainly in London and the home counties.
Prior to the birth of the company, Eric had served an electronics engineering apprenticeship with Marconi at Chelmsford and then worked for various UK public address manufacturers and designers.
Meanwhile, after leaving school, Brian Latham served an apprenticeship with the GPO (now BT) and worked for them for 13 years.
Eric always supported the various Trade Associations that have represented the UK industry that he served. In the mid 1980s Eric was a board member of the Association of Public Address Engineers, as was Brian Latham.
During that time, Brian developed his interest in the design of sound systems and he formed his first company 'Sound Advice' in 1974.
Together with the other board members, they brought that association up to date with the formation of the Sound and Communications Industries Federation (SCIF). Since then the commercial arm of SCIF is now served by the Institute of Sound and Communications Engineers Ltd. In 2016 Brian was appointed to the council of ISCE and he continues to serve on the council.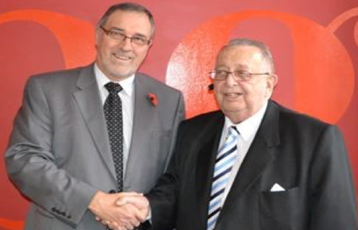 Between 1984 and 2011 Eric personally designed and, with his team of engineers, installed over 380 sound systems in churches, community centres, offices, factories, leisure centres, industrial and retail premises - each system being designed personally to meet with the client's requirements.
From their meeting in the 1980s Eric and Brian kept in touch and in 2011, when Eric decided to retire Brian was delighted to have the opportunity to continue the company. In December 2011 the company was transferred to Wendover in Buckinghamshire where Brian continues to support the company's valued customers and serve new ones.
Sadly, in November 2015 Eric passed away after a short illness.
Your church will get the dedicated attention it deserves from EAS: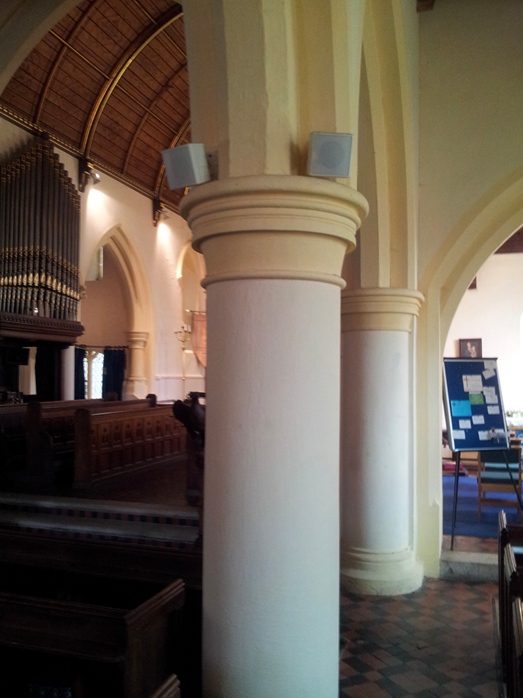 SURVEY or SPECIFICATION
EAS always want to view the building, together with the client, where a sound system is required. This is to ensure that they understand how the system is to be used and to see the environment where the new system is to be installed.
EAS is now fully trained and accredited to carry our AFILS (Audio Frequency Induction Loop Systems) surveys and specifications.

Of course, the company respect the involvement of specialist A-V, Acoustic or Electrical consultants and should the client have already engaged a consultant to determine the system requirements, cable routes and schematic drawings then they are pleased to respond to written specification/teders.
QUOTATIONS
Whether they negotiate direct with the client, or the client's consultant, EAS will produce a full written quotation which will include:
a description of how the system will operate
schematic drawing to help understand how the system will work
plan and elevation drawings to indicate the positions of microphones, control equipment, loudspeakers and sockets
a cable schedule to show the types of cables & routes
an itemized cost schedule to identify the equipment, cable and labour
a time-line plan to indicate the different stages involved in the installation to ensure that the system is installed by the client's deadline
Find out more at www.electronicaudiosystems.co.uk and contact Brian via email: This email address is being protected from spambots. You need JavaScript enabled to view it. or telephone: 01296 624151