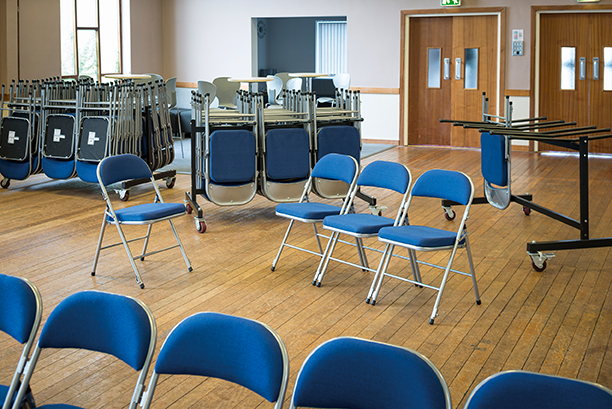 A new year is a fantastic time to think about reorganising your church hall in preparation for any upcoming events you may be hosting in 2017. At Mogo Direct, supplying halls with practical folding chairs and tables along with other key furnishings is one of our primary specialities, so we have a great range of products that may be suitable for what you need.
Of course, the first step you'll need to take is to thoroughly clear out and tidy your hall space. It's very common for miscellaneous bits and pieces to accumulate in church halls, as there simply may not be a place for everything to be tidied away immediately. If you want to maximise your space and put it to good use, though, you need to tackle this. Get your clutter organised and packed into storage if necessary.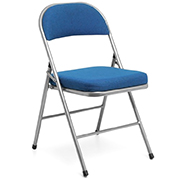 Once your hall is ready to accommodate new furnishings, we would highly recommend some of the following:
Flexible seating – our signature folding chairs are ideal for buying in large quantities and using to fill your hall for events, parties, fairs and meetings. They're great quality products that will do the job and fold away neatly to make storage simple.
Flexible tables – the same applies to our range of folding tables, including our new banqueting trestle tables. These are all easy to assemble, fold away and store, meaning they're great for catering or creating a temporary set up in your hall for seasonal events.
Storage trolleys – these neat and compact chair and table trolleys are the best solution for both storing and handling your chairs and tables. They make it easier, faster, and safer for you to set up your hall for any event and pack your furniture away when you don't need them.
Bundles and packages – we are now offering some brilliant deals including large sets of folding chairs and tables complete with the appropriate storage trolleys and straps to match. These are an even better way to save more money when you buy from Mogo Direct to kit out your hall for 2017.
For more information call 01442 233384 or visit the website at www.mogodirect.co.uk