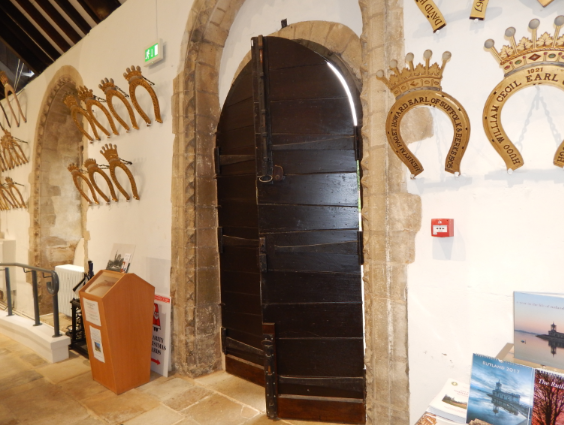 Oakham Castle, one of the finest examples of Norman architecture in the UK, has undergone a major renovation, thanks to a £2.1 million grant from the Heritage Lottery Fund. As part of the project, BJ Waller sourced and supplied architectural ironmongery to complement the history and grandeur of the historical castle, within a tight timescale.
Working closely with John Wright of Weston Allison Wright, BJ Waller produced an ironmongery schedule for high-end Frank Allart door furniture. The door furniture supplied was in unlacquered polished brass that slotted perfectly in with the aesthetics of the historical castle.
The ironmongery is also robust to cope with the high number of visitors to the historic site.
BJ Waller worked with the main contractor Woodhead Heritage to provide new locks and latches where required. Between them, they agreed they could re-use some of the existing horizontal locks and door furniture to help keep costs down.
"When John Wright approached us regarding this project, Oakham Castle had already announced the date of the grand re-opening which was only 4 weeks away, so meeting the deadline for this project was a big challenge," says Mark Lord, Area Account Manager at BJ Waller.
"With all parties working together to reach the end goal, we were able to supply some fantastic products that fit in really well with the existing ironmongery, creating a brilliant end result."
BJ Waller worked closely with Frank Allart to supply the entire order in just over 3 weeks to make sure it was completed in time. This allowed Woodhead Heritage to install the products for the grand re-opening.
For more from this company visit their website www.bjwaller.co.uk