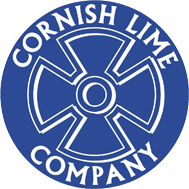 As experts in the field of lime-based and associated products Cornish Lime believes it is our responsibility to pass on that knowledge to both trade professionals wishing to know more about traditional building materials and members of the public wanting to have a wider knowledge of what is the best renovation solution for their historic or traditional property.
We offer a wide range of courses that we tailor to suit those attending. Courses include our practical Lime Rendering & Plastering Day, our Introduction to Lime course which covers the Why, Where, Which, When and How To topics, a half day Lime Pointing course and a Decorative Moulding & Top Coat masterclass held by renowned Master Plasterer Jeff Orton. We also offer CPD sessions for Building Professionals either in our bespoke classroom or with adequate numbers we can travel to your premises. Please contact us if you're travelling to attend one of our courses and we'll be happy to suggest some local B&B's or hotels where you can stay.
Click here for a list of the courses we currently have planned. For more information please get in touch on 01208 79779.