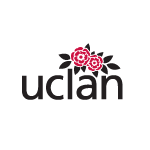 MSc Building Conservation and Regeneration is designed for people who are interested in historic buildings and towns and in the remarkable changes that have taken place in towns and cities up and down the country.
Our major urban centres have been going through a period of regeneration, the scale of which has not been seen since the post war period of the mid-20th century. This can all have a major impact on historic buildings and towns and on people's lives.

People who chose to study on this course are likely to have previously studied, or been interested in, subjects like: architectural history, architecture, archaeology, construction management, geography, heritage, history, housing, social studies/sociology, surveying, town planning, tourism or urban studies.
The quality of this course has been recognised by the Royal Institution of Chartered Surveyors (RICS) and the Institute of Historic Building Conservation (IBHC).
For more information visit www.uclan.ac.uk