Ecclesiastical and Heritage World
Smith and Garratt

Contact Person:
Wendy Garratt
Phone:
01289 382209 / 07989 320 109
Occupation:
Specialist Surveyors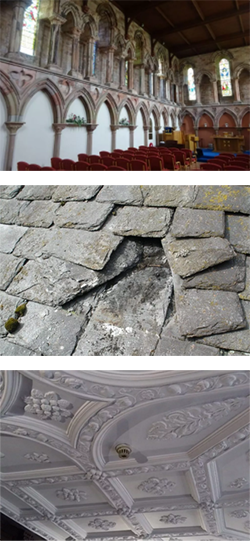 We are specialist surveyors with acknowledged expertise in traditional and period properties. We advise on a whole range of properties – castles and country houses, town houses, cottages, farm buildings, buildings in good condition, buildings in shocking condition, buildings with supposedly inexplicable defects, bridges, towers, cellars. We help clients to maintain, to repair, to improve, to alter, to build. We provide building healthcare – from a routine check to pathology, and from accident and emergency to planned surgery – your building is safe in our hands.
Our favourite conservation projects begin by working on a design with our client, preparing concepts and taking them through the local authority consent processes – listed building consent and building standards approval – before dealing with procurement and project delivery.
Conservation
Restoration
Design
Listed Building Consent
Building Standards & Fire Protection in the Historic Environment
VAT in Construction & Heritage
Project Delivery
We are happy to advise on the complex matters like listed building consent for alterations, the introduction of energy-efficiency measures and renewable technologies into traditional buildings, fire safety, the application of Building Standards in heritage work, strategies for VAT in historic buildings.
We supply services to Historic England; are corporate members of Historic Houses and the Listed Property Owners Club; our principal surveyor is an RICS-Accredited Historic Buildings Professional; an assessor for the Heritage Lottery Fund and regularly speaks for the RICS, HH, LPOC, SPAB and others.