Ecclesiastical and Heritage World
CG Building and Restoration Ltd

The Cottage, Cliftongate Business Park
Contact Person:
Vernon Carter
Phone:
01904 405969 / 07718 795806
Occupation:
Restoration Contractors
YORK OFFICE - Tel: 01904 405969 RYEDALE OFFICE - Tel: 01751 469297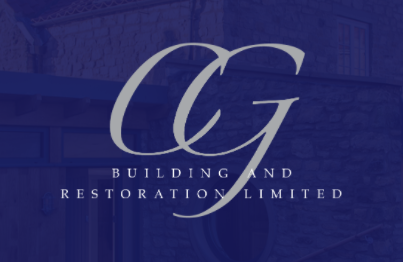 CG Building and Restoration Ltd is a trusted and highly skilled building contractor with a strong track record in the delivery of residential, commercial and restoration projects.
Founded by Vernon Carter in 2013, we have grown to become a leading building contractor with a professional and experienced team equipped with the perfect combination of skills. With offices based both in York and Ryedale, we are able to provide our services throughout Yorkshire.
With our team's combination of management expertise, 'on-site' craftsmanship and knowledgeable builders, our strength lies in being a building contractor of choice.
Our understanding and clear communication between the teams enables us to plan every project in detail, giving clients the confidence that their build schedule will be reliable and realistic.
We are experienced in applying and combining latest building materials and technologies together with traditional skills to create modern, contemporary properties as well as restoring historic buildings.
All our building work is completed with the greatest care and attention to detail. We firmly believe that building is an art when done well and we strive to ensure that this approach shines through in every one of our projects.
Take a look at some of our church projects: