Ecclesiastical and Heritage World
Fullers Finer Furniture

Contact Person:
Mr Paul Fuller
Occupation:
Hand Made Bespoke Church Furniture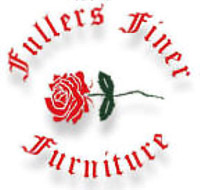 Fullers Finer Furniture specialises in Hand made bespoke church furniture.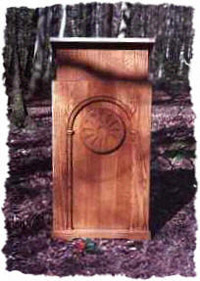 Beautifully crafted original church furniture designs are made to compliment the architecture of each church. Whether it is a communion table, a lectern or even a hymn board each item of church furniture is given the care and attention needed to fit in with each church's ambiance.

Fullers Finer Furniture also have an award winning lectern to their name. The "Canterbury Lectern" boasts a gas height control system, microphone sockets and even a video monitor! It is available in a number of different finishes as well as the option of your own church logo on the front. Having proved so popular a wider version "The York Lectern" is also now available.

Another service offered by the West Country cabinet makers is that of full restoration where old church furniture can be given new life and pews can be turned into pulpits.
Fullers Finer Furniture pride themselves in quality craftsmanship which is why, 24 years on they call themselves 'The Rose of English Furniture.'



Church Furniture we make includes;

• Large Lecterns • Small Lecterns

• Fixed Lecterns • Moveable Lecterns

• Pulpits • Altar Tables

• P.A. Desks • Fonts

• Communion Trays • Communion Rails

• Hymn Boards • Choir Frontals

• Kneelers • Staging

• Flower Stands and much more.

ABOUT US
Fullers Finer Furniture, based in Weston-super-Mare in Somerset, started trading in 1985 and now design and manufacture church furniture for churches right across the U.K.

Proprietor, Paul Fuller has won medals for his cabinet making skills by coming top in the country three times whilst serving his apprenticeship as part of his City and Guilds Institute qualifications. Fullers Finer Furniture are members of The Guild of Master Craftsmen and Paul is a member of The Worshipful Company of Furniture Makers.
Every piece of furniture produced by Fullers Finer Furniture is given the same attention to detail and maximum care is given to produce top quality items which will stand the test of time.
The ethos of the company is to design and create beautiful quality items of furniture and consultation with the client from the concept stage to the finished article is an all important part of the process.

We aim for nothing less than 100% satisfied clients.