Ecclesiastical and Heritage World
James Stone Masonry Ltd

Contact Person:
Mr Nigel Hilton
Phone:
0800 8600 173 / 07971 403 591 / 07791 072 328
Occupation:
Stone Masonry, Restoration and Conservation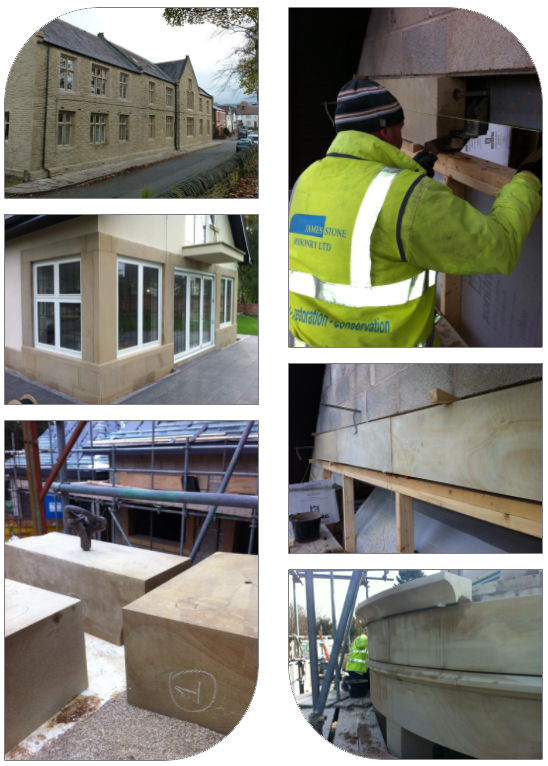 James Stone Masonry Ltd have been working in the stone masonry, cleaning and restoration business for the last 20 years.
Based in Manchester and covering the surrounding areas, we have been involved in many prestigious projects ranging from public buildings, banks, stately homes and private homes.
We are fully converse in all aspects of the stone masonry, cleaning and building restoration business.
We are specialists Stonemasons dealing in newbuilds, building restoration, stone cladding and shaping, lettering, exterior cleaning and much more.
If you have any queries, please do not hesitate to contact us as we will be more than happy to help.
Our full range of services include:
Stonemasons
New Builds
Lettering
Building Conservation
Traditional Burnt Sand Mastic Pointing
Hot Lime Work
Restoration
Stone Cladding
Stone Cutting
Stone Shaping
Stone & Exterior Building Cleaning
Terracotta Fixing & Repair
TESTIMONIALS
Click here to read testimonials from our satisfied clients.