Ecclesiastical and Heritage World
Core Conservation

Contact Person:
Mr Valentin Juhasz
Phone:
0131 661 9068 / 07507 468303
Occupation:
Dampness surveys and remedy

Investigating and Solving Dampness Problems in Old Buildings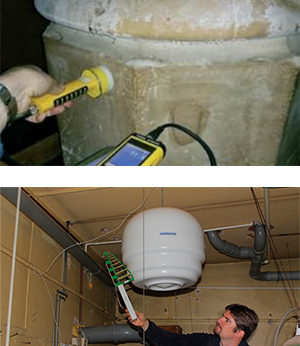 Moisture is the #1 cause of building deterioration. We specialise in investigating and solving dampness problems in old buildings including residential homes, churches, listed buildings, manor houses etc.
Our activity covers 3 main areas of expertise:
- PROFESSIONAL DAMPNESS SURVEYS: using cutting-edge diagnostic equipment we assess all types of dampness. We specialize in diagnosing and solving difficult dampness cases – our surveyors are amongst the best in the business.
- DAMPNESS REMEDY: using a patented magnetic DPC system we routinely resolve problems of rising damp non-invasively. For peace of mind, we also monitor the dehydration of every building for about 2 years or until it becomes dry.
- RENOVATIONS: dampness problems and the crystallized ground salts often create a lot of damage. We advocate the use of traditional building materials which not only allow buildings to breathe, but which are suitable for the long-term restoration of very old buildings.