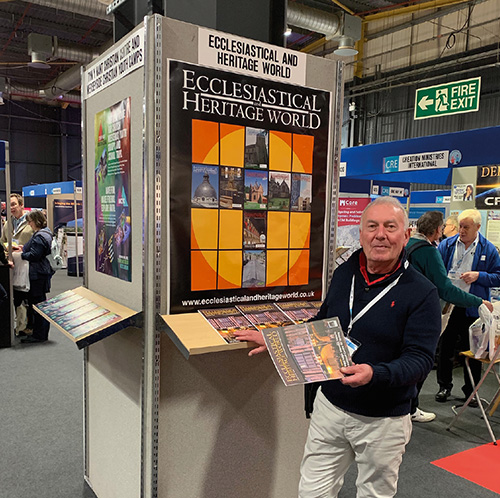 With the ban on large public gatherings likely to be in place for the foreseeable future, CRE has announced that the much-anticipated CRE South West in Exeter has had to be postponed until 23-24 February next year.
"With the impressive roll out of the vaccination programme, things are certainly looking more hopeful for us all," said exhibition owner Steve Goddard. "However, we think it will be a while yet before large-scale indoor events will be sanctioned. With this in mind, we thought it best to make an early decision to postpone CRE South West until 2022, to ensure the event has the best possible chance of being successful."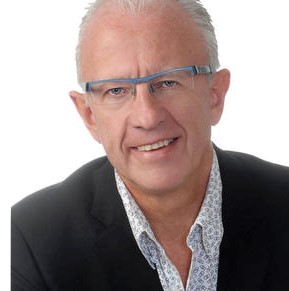 The next CRE National, at Sandown Park in Surrey, is still scheduled to take place on 12-14 October. It will be opened by Jeff Lucas (pictured), a much-loved Bible teacher and author. Jeff will introduce visitors to the biblical story of Daniel and friends, deported and forced into a form of lockdown.
"There are so many lessons we can learn from their experiences," said Jeff. "In fact, much of the Bible is written from lockdown – whether it's Daniel and his friends, Joseph, Esther or the apostle Paul. Their stories show us how to thrive rather than just survive."
Steve Goddard added: "With more than 70 per cent of the floor space already taken at Sandown Park, we look forward to celebrating some steps on the long road back to normality. While the internet has been a lifeline over the past 12 months, people still prefer to meet the person behind the product. Face to face beats mouse to mouse – every time! In fact, nothing beats trying it on, tasting it, sitting on it, hearing it, discussing it and comparing it. Nothing beats CRE!
"The Association of Event Organisers has worked closely with the Government to suggest timely best practice in light of Covid-19. With this in mind, new measures at our exhibitions may include foot pedal-activated hand sanitisers, decontaminating spray, protective screens at visitor registration, messaging reminders, one-way systems and socially-distanced seminar rooms, toilets and breakout areas.
"Who would have thought all this would be necessary 12 months ago? But we are grateful to friends who have prayed for and joined us on an unexpected journey. Our continued prayer is that, as we look back, we will see how a greater good has come from these extraordinary days – and that being prepared to make the best of second choices made all the difference."
Richard Shepherd, business development manager at Ecclesiastical and Heritage World (pictured at the magazine's stand at CRE North), is a regular visitor at CRE exhibitions throughout the country. He said: "These events are always worth a visit, even if only for the pleasant and friendly people there. The usual variety of stands all have one thing in common: the Christian spirit and goodwill. My experience is always of very professional and trustworthy experts in their respective fields."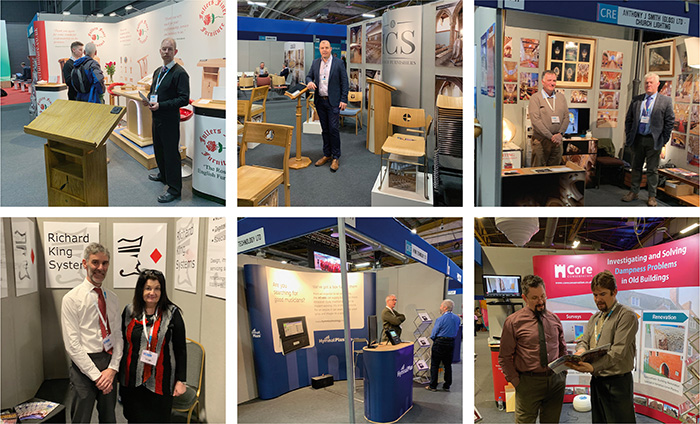 Over the years the CRE has provided church organisations with a focal point to source goods and products ranging from building solutions and furniture to lighting and sound systems, vestments and plate. Many exhibitors became regular fixtures, acting as a network of service providers. Its many quirky features included a series of 'Clergy on the Catwalk' fashion shows of vestments and the unforgettable My Church Needs One of Those competitions – the McNoot Awards.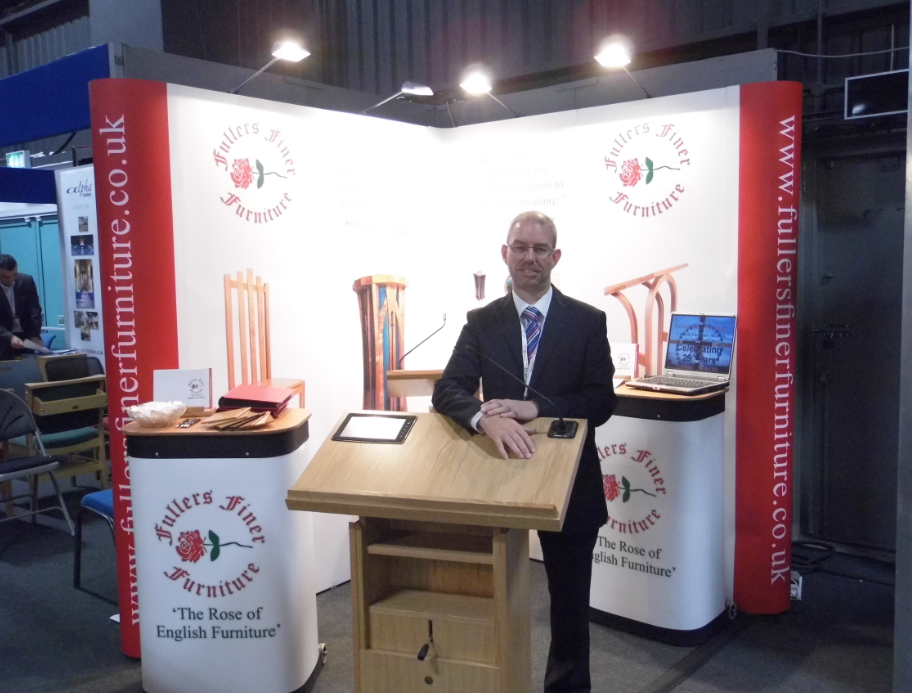 Among CRE exhibitors offering solutions to practical questions is Fuller's Finer Furniture, who travel from Weston-super-Mare to demonstrate a range of specialist church furnishing.
The company's managing director Paul Fuller (pictured right) told Ecclesiastical and Heritage World the shows are a success and an "opportunity to have good conversations with existing and new customers".
Fullers have been making their renowned height adjustable Canterbury and York Lecterns since 2001. Demand for these popular lecterns continues and Paul puts this down to a number of factors - click here for the full story.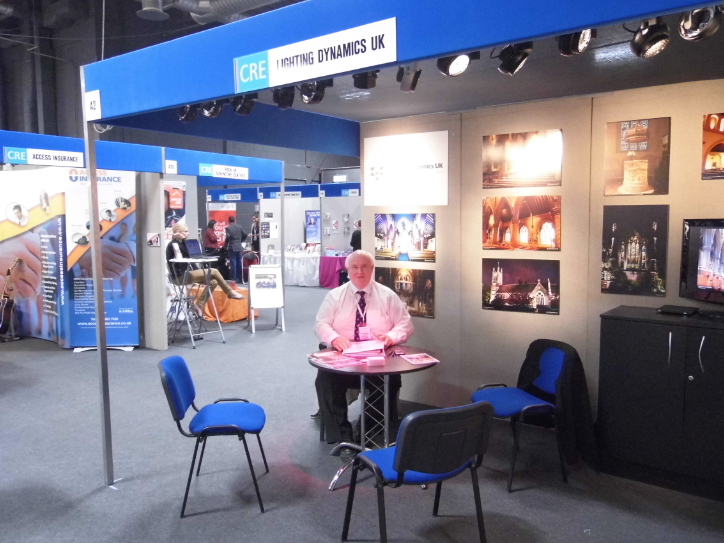 Pictured (right) is Gerry Browne of church lighting specialists, Lighting Dynamics - unusually alone at his stand as every time we tried to get to speak to him he was busy talking to interested visitors and showing them examples of his spectacular church lighting projects.
Indeed, Lighting Dynamics are regularly featured on the front cover of Ecclesiastical and Heritage World including a lighting project at the beautiful St Giles RC Church in Staffordshire. Gerry commented: "I believe that as one of Augustus Pugin's top UK building projects, there has been a considerable amount of architectural interest in the feature".
In its 35 plus years of existence, Christian Resources Exhibitions has grown to become one of the most important ecumenical events in the Christian calendar. There is no other exhibition in Europe that features so many organisations from such a broad church.
For more information on either upcoming CRE events, and to book stands, contact Carol on 0161 250 2467 or James on 0161 250 2306.