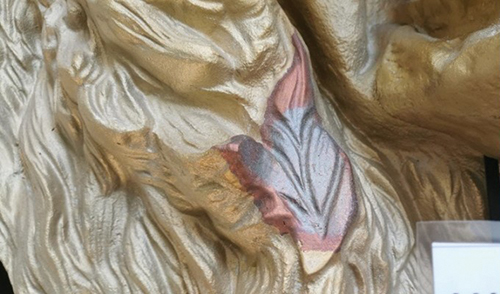 Last year saw the opportunity taken to restore historic bronze mooring points on the Thames Embankment between Westminster and Blackfriars bridges. The work was carried out by Dorothea Restorations and included repair of decorative bronze lions.
Most of the lions had suffered some kind of impact damage, ranging from surface dents to sectional loss or complete loss, where components had fallen into the river. Dorothea Restorations cast some new sections; however nearly all of the components were able to be repaired.
The project involved a full restoration plan, assessing the condition of the components and repairing the damaged material. It also involved cleaning and patinating the bronze ready for installation by others.
Pictured is a section of a lion's mane that had been damaged and has been repaired with a new section of bronze.
For further information visit www.dorothearestorations.com