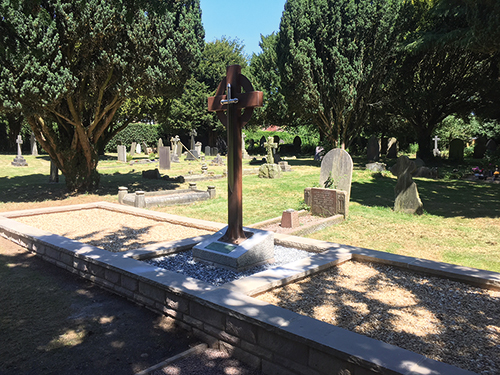 All Steel Fabrications, a Derbyshire company that builds steel sculptures, has been praised for a 'deeply moving' memorial built to mark the centenary of one of Britain's worst wartime civilian disasters.
The explosion in July 1918, at the National Shell Filling Factory in Chilwell, Nottinghamshire claimed 134 lives. The remains of the victims rest in the graveyard of St Mary's in Attenborough and the church wanted to pay tribute to the courage of those who worked at the factory by commissioning a new memorial.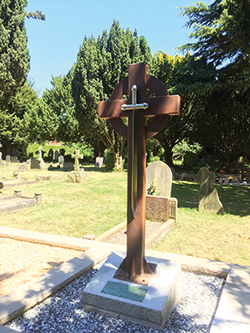 All Steel Fabrications, which is based in Long Eaton, was called in to build the two-metre-high memorial using weathered steel for the cross and stainless steel for a sword, with the design based on a drawing provided by the church.
Peter Elliott, managing director of All Steel Fabrications, said it was an 'honour' to be commissioned to work on a sculpture that was so significant to the community.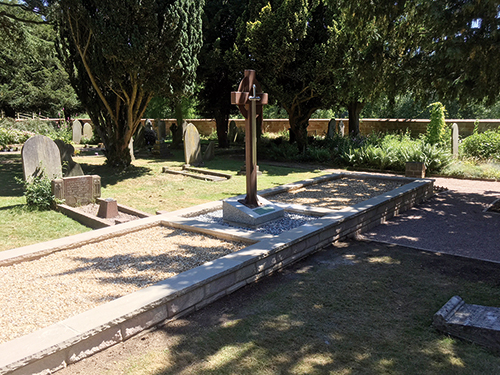 "It was fascinating work, and it was quite moving to be part of a project in which people who live in the area today are creating something dedicated to people who were born and grew up here themselves," he said.
Mr Elliott said that the weathered cross is intended to represent the harshness of the tragedy, while the stainless steel sword reflected the bravery of those who gave their lives.
Rev Jonathan Smithurst of St Mary's Church praised the work and said that the families of those who lost their lives had given 'hugely positive feedback'.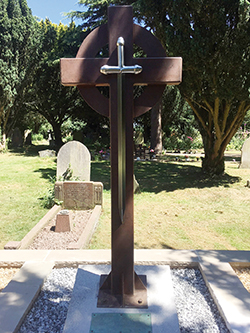 He said: "The cross now stands proud on a raised gravel bed and is a focal point for the site. It is a deeply moving piece of work that captures both the brutality of war and the bravery and sacrifice of those who gave their lives."
The exact cause of the explosion remains unexplained, but it is thought to have been a combination of lax safety standards and warm weather causing the explosive compound TNT to become unstable. Winston Churchill, then Minister of Munitions, sent a telegram lauding the 'courage and spirit' of the factory workers who lost their lives and those survivors who continued production the next day.
All Steel Fabrications work on projects across the country and has been involved in a number of high profile local projects. In 1988 the company was commissioned to replace the crown on the roof of the historic Royal Crown Derby porcelain factory.
For further information visit www.allsteelsculpture.com