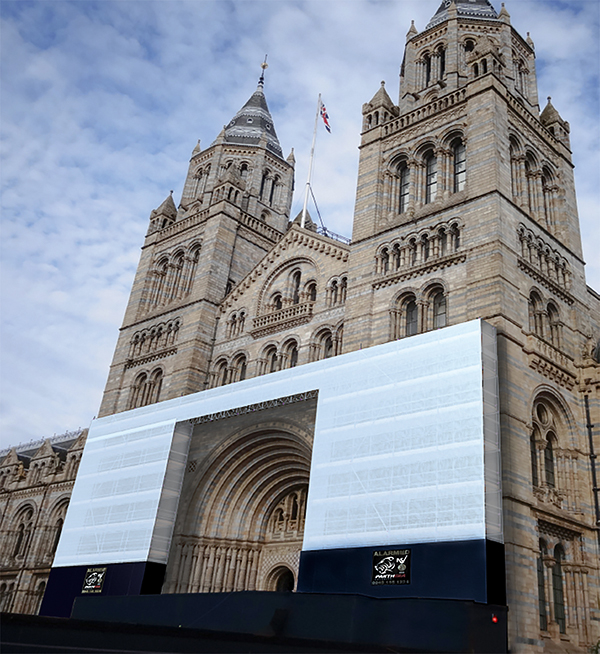 An estimated 18.7% of all listed buildings were physically affected by crime in 2017 - that is over 70,000 listed buildings. The biggest single threat is metal theft and the most threatened type of building is a church. Around 3 in 8 churches or other religious buildings were damaged by crime last year. Panthera Security is the UK's first ever NACOSS Gold Accredited installer of NCP115 Compliant scaffold alarms and they are specialists in the installation of alarm and CCTV systems to listed and religious buildings whilst repair works are being carried out.
Part of Panthera Group, the company has been a leader and innovator of the scaffold alarm industry since 2003, when managing director Neal James recognised that there was a need for regulations and standards within this niche sector of the security market. In 2012 Panthera collaborated with the National Security Inspectorate (NSI) to develop the industry's first ever code of practice.
Scaffold alarms were a completely new area for the NSI, and so to help them develop the code of practice, Panthera provided the NSI with system designs and both technical and on-site support. In February 2013 NCP115 was introduced and Panthera became the UK's first, and still only, NACOSS Gold accredited company to be approved through a rigorous audit process for both NCP115 and UKAS ISO9001 quality management. In 2008 Panthera began to develop their own scaffold alarm system – 'The Silver System'.
With ongoing development, more functions have been added to the system which is now known as 'The Enhanced Silver System'. The system is now specified by over 40 building surveyors, estate management companies, block managers and local authorities. If you are interested in the system protecting your future projects please get in touch and one of their team will more than happy to help.
For further information visit www.pantheragroup.com/scaffold-alarms