Ecclesiastical and Heritage World
Korg (UK) Ltd

Contact Person:
Ian Bradshaw
Occupation:
Church Sounds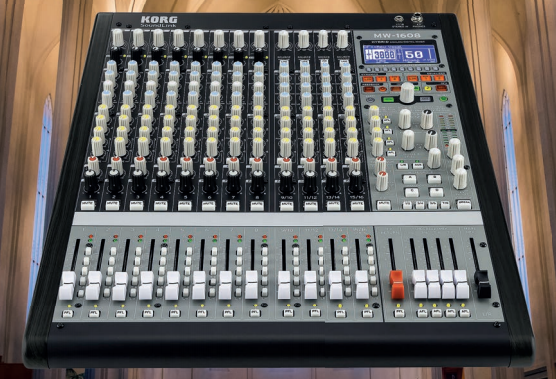 Spreading the word more clearly, simply and engagingly. With a KORG MW Mixer.
With the new, easy-to-use KORG SoundLink MW Mixer at the heart of your AV system, producing professional, highly engaging services featuring multiple audio sources will quickly become second nature.
Never before has there been a greater need to stay in touch with parishioners to provide essential spiritual support. And whilst face-to-face contact remains a challenge, there are many online platforms and resources allowing you to reach out to your congregation, effectively and affordably.
With your HDMI camera and KORG MW Mixer connected to your laptop, you can bring together and finely control multiple audio sources including microphones, keyboards and mp3 players, enabling you to broadcast impressive and memorable services.
The MW Series is the shared creation of two leading figures from the world of pro-audio; Gregg Mackie and Peter Watts. While their mixers provide a host of powerful studio-grade functions, they're compact and offer simple, intuitive and trouble-free operation.
SoundLink MW mixers will satisfy any audio mixing application, integrating seamlessly with almost all modern systems.
For more information on the stunning new MW Mixers, please visit: shop.korg.co.uk