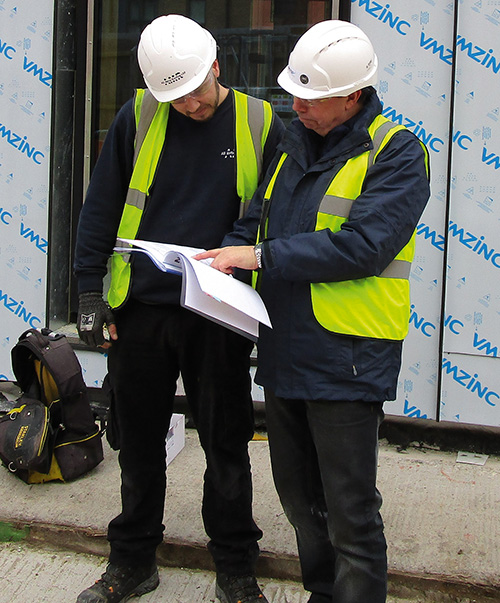 At the end of a challenging year for many of us, there is at last some great news for the roofing industry. A state-of-the-art training facility in the North West of England is opening its doors to the first of many trainees keen to further their knowledge and skills in the roofing sector.
National Construction Training Services (NCTS) have partnered with Master Roofers to set up a unique training academy in Salford, Greater Manchester. Although other roofing training facilities exist in the North West, none can offer lead and hard metals training in that area, and for some time contractors have been expressing a need for training in the sector without having to travel hundreds of miles.
NCTS's managing director Nigel Johnston explained: "As part of our expansion plans we decided to join up with Master Roofers, which has over 14,000 members – all contractors ranging from sole traders to much larger companies.
"Many of those members have not hitherto been able to train, or now need upskilling. This joint venture will offer them easy access to all their training needs, either at Salford in the North West or at our other training academy in Hoddesdon. By working together we will become a stronger brand both in the North and South of the country."
The training academy is within easy reach of the M602 and suitable accommodation is just a few minutes' walk away.
Master Roofers' managing director Stewart Rowles explained the thinking behind the brand-new training facility.
"When we first began our discussions, our aims were very clear: to change the way training was delivered in roofing, and to create an inspiring training experience.
"We have thrown out the old norms – the repetitive rigs, the simplified exercises – and our design process was clear: we wanted challenging and comprehensive roof set-ups, real-life situations in a workshop environment and, above all, for the student experience to be exciting and inspiring."
The aim is that all tutors will also be qualified assessors and vice versa, offering a complete, bespoke training and assessment package.
Both centres will also carry the 'Richard Murdoch Training Centre for Excellence' accolade, among many other industry-recognised accreditations.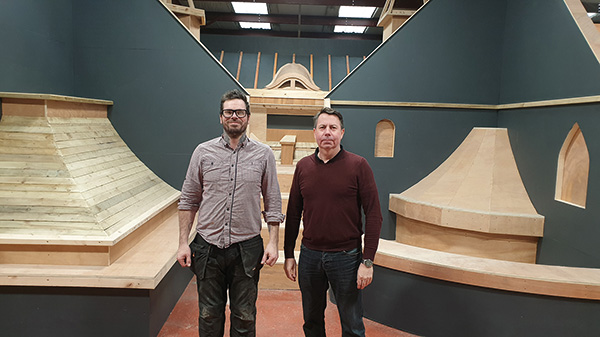 No expense has been spared in the design of the Salford premises, to fulfil the aims set out by the new partnership. The rigs have unusual detailing, to offer a level of excellence unrivalled elsewhere, and there is also a fully kitted-out classroom, together with canteen, office and toilet facilities.
Needless to say, the NCTS curriculum is designed to offer skills and development to everyone within the roofing industry.
"From beginners to experienced tradespeople, we can offer a range of industry-recognised qualifications designed to help you make the next move in your career, improve in a niche area or simply gain more confidence," said Nigel.
The range of courses available at each centre covers sector-specific training, such as qualifications in lead and hard metals, slating and tiling, and health and safety.
In addition, the on-site assessment and training (OSAT) programme is an efficient route for experienced workers without formal qualifications to obtain recognition of their skills by obtaining an NVQ Level 2 or Level 3. Those assessments are carried out on site, reducing the amount of time the candidate has to spend off site.
In the past, experienced lead and hard metal workers were issued CSCS cards through the industry accreditation process – also known as 'grandfather rights' – through employer recommendations rather than the achievement of a recognised qualification. CSCS closed that process to new applicants in 2010, but existing cardholders have been allowed to renew on the same basis.
However, from 1 January 2020, all cards renewed under the industry accreditation or grandfather rights will expire on 31 December 2024, and CSCS will stop issuing the cards from 30 June of that year.
Back at the two training centres, lead and hard metal courses are almost fully booked to the end of the year, and enquiries and bookings for slating and tiling training are going through the roof – literally!
Said Nigel: "We are of course keeping to government guidelines, so we won't be running our courses at maximum capacity – we've already experienced closure of courses at Hoddesdon at the beginning of lockdown last March, but since then the tide has turned as far as enthusiasm for training is concerned."
The centre in Salford is already a big talking point in the roofing sector; and once the first courses are underway we're confident that bookings will be coming in thick and fast."
Click here to see our Course Dates.
• For information on any of the training and/or assessment available at either of the two centres, visit either the NCTS or Master Roofers website at www.ncts.org.uk and www.masterroofers.co.uk. Bookings on any of the courses may also be made via telephone on 01992 801914 or email This email address is being protected from spambots. You need JavaScript enabled to view it..