Ecclesiastical and Heritage World
SPV Group

Phone:
01922 749511 / 07967 471306
Occupation:
Roofing and Cladding Contractors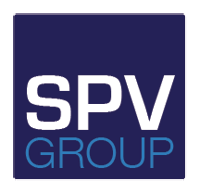 HERITAGE ROOFING & LEADWORK
SPV offer services in heritage roofing works - including lead works installed to LSTA requirements, pitched roofing including stone tiling, oak and cedar shingles and lime mortar works.
Heritage roofing works can help to maintain the appearance and versatility of your building with traditional tile roofing solutions. It is also imperative for listed buildings and conservation projects.
Lead has been used for centuries, due to its durability, and is used in a variety of ways from flashings, valleys, abutments, dormer windows to decorative features.
Our lead roofing services cover:
Dormer Windows
Box Gutters
Lead Valleys
Lead Boxes
Lead Flashings
Flat Roofs
Lead Roof Gutters
Lead Dormers
Lead Bay Roofs
All are installed to LSTA requirements.
SPV have considerable experience of working on a wide range of conservation projects and listed buildings. All works are completed in house by our experienced and qualified team.
We keep a keen attention to detail and maintain an extremely high level of workmanship at all times. With an extreme passion for the craft of roofing as well as working with traditional buildings, we can offer a wealth of knowledge and approaches to fit your project needs.