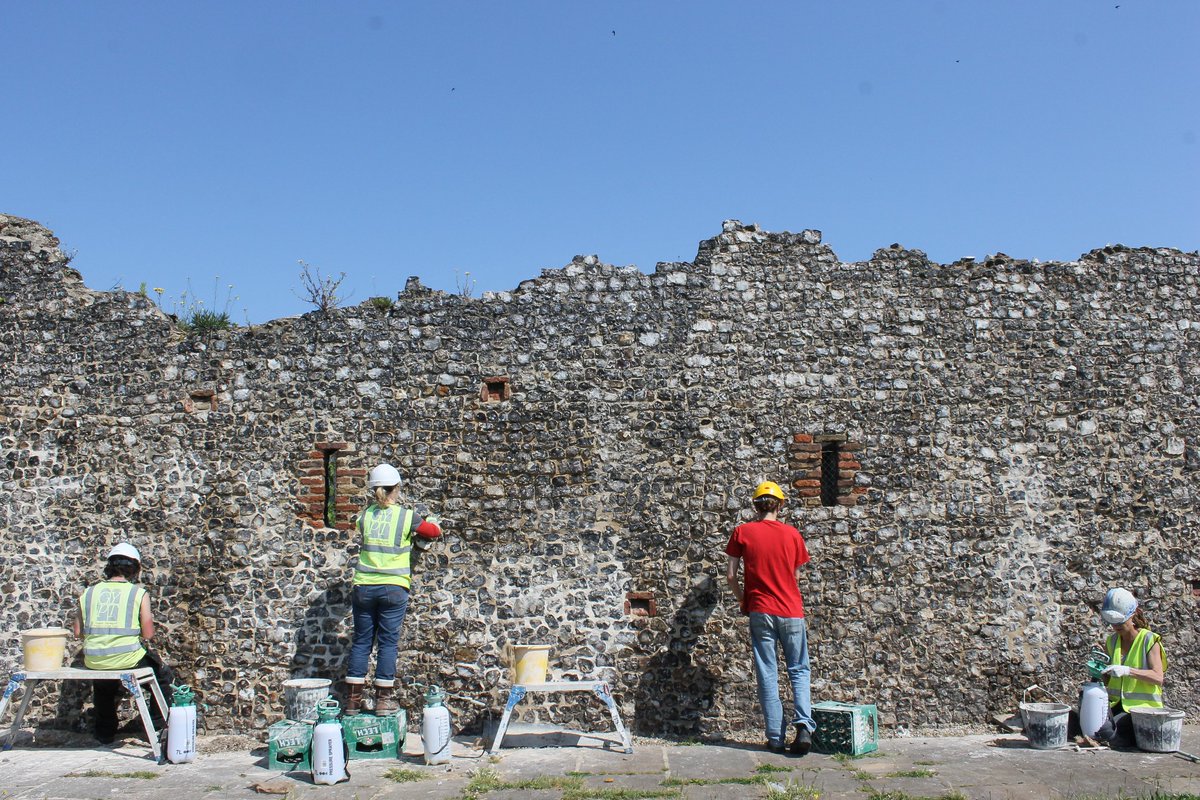 Popular perceptions of Great Yarmouth are that of a one dimensional, kitsch and deprived seaside holiday resort. Images of low-value amusement parks, gaudy slot arcades, and penurious society are likely to surface. True, Great Yarmouth suffers from economic deprivation and hardship. One can see it in the buildings, street and faces. However, it is also fair to presume that this perception too is deprived and one-dimensional.
Read more...
Architectural terracotta and faience specialist, Darwen Terracotta has triumphed at the Hive Blackburn and Darwen Business Awards, winning the Newcomer Award. Finalists were joined by dignitaries, sponsors, judges and supporters at an exclusive black-tie event held at Blackburn Cathedral where the winners were announced and celebrated on stage.

Steve Allan, operations director at Darwen Terracotta, said, "This win is for the whole team and everyone who helped set up the business. It is a massive thank you to all 25 of our staff and their hard work over the last six months so we are really proud."

Read more...

A traditional craft business which uses artisan tools and techniques dating back thousands of years has launched its own online shop.

Nigel Tyas Ironworks, which still fires and works metal following the same principles developed in the Iron Age, has embraced e-commerce and digital marketing to reach more customers and boost trade.

Read more...

Rainclear Systems has been in the business of providing customers with high quality Cast Iron Rainwater products and a high quality of advice and service for over 10 years and are often asked how to cut or drill Cast Iron Guttering.

Traditional Cast Iron Guttering was chosen for its durability as well as beauty. But this toughness, that makes it last 100+ years, does not make it hard to work with. The system is made of components so, though it is still often a two man job to install, the components can be replaced as needed, while others can often be renovated, restored and reinstated.

Read more...

The winners of the UK Roofing Awards were announced at a ceremony hosted by BBC's Steph McGovern at the Hilton London Metropole on Friday 13th May 2016.

The winners are:

Read more...

In an industry often driven by price Rainclear Systems, online retailer and the UK's leading distributor of metal guttering and downpipe products, has not compromised on quality.

In contrast to inferior and less eco-friendly PVCu the Galvanised steel rainwater system supplied by Rainclear is highly durable, made from a high percentage of recycled metal and 100% recyclable at end of life.

Read more...

The Aquapol masonry dehydration system is the latest development in wall drying technology. Its main area of application is the dehydration of buildings affected by rising damp.

The heart of the system is a small, lampshade-like device which is installed onto the ceiling. The device uses wireless technology to dry out the walls.

Read more...

For the first 1500 years of the Church's life, pews were extremely rare. In most medieval Churches for example, people stood or sat on the floor with only a narrow bench around the edge of the building for eating. Some Churches never even got around to installing pews and in Eastern Orthodox Churches in Russia and Greece worshippers still stand today!

Pews render the space in Churches virtually unusable for anything other than two hour long events a week. A recent survey found that pews effectively exclude 90% of people who are not regular attendees of services.

Read more...

The problem with most church gutters is that they are hard to get to, they were often under-designed in the first place, and there isn't the money or able bodied volunteers around to clear them out.

Dr Malcolm Wearing BEng PhD CEng MICE MCIWEM, a consultant at CRM Rainwater Drainage Consultancy Ltd, is particularly aware of these challenges, as aside from his professional life, he is involved in the leadership of a team of churches with two listed buildings and another two Victorian buildings with significant challenges.

Read more...

The inaugural meeting of York Heritage Watch was held at the Stained Glass Centre at St Martin Cum Gregory Church, Micklegate, York on Thursday 18th February. The meeting was chaired by Trace-in-Metal managing director John Minary, and was co-hosted by Police Community Support Officer Kayleigh Rae of North Yorkshire Police, York City Centre Policing Team.

Read more...

Twenty years ago St. Mary Magdalene's was in a sorry state, as the vast building was decaying visibly and its maintenance was well beyond the resources of the small congregation. The Archdeacon of Charing Cross, Dr Bill Jacob, was the consistent presence over the intervening years as with others he sought solutions to the conundrum of what to do with an outstandingly beautiful and important church now anomalously situated on a very un-Anglican council estate (widely perceived as dangerous) and with other churches with better facilities close by.

Read more...

South-West based Kernow Installations Limited have just completed an audio-visual installation in a renovated chapel in Wadebridge which has now become the new home for R.J. Bray Funeral Directors.

The installation required a stylish architecturally sensitive audio visual system for both the chapel used for services and the overflow room on the first floor. A 55″ Smart screen shows an HD quality image of service proceedings downstairs via a Dahua eyeball camera.

Read more...

Lancashire based TSB Ironcraft, who have been making quality wrought iron gates since 1990, can also install electronic systems for both swing gates and sliding gates to give extra security to church and heritage properties. All the systems they install come with a full two year warranty, subject to service.

The kits for swing gates come in two types. With the underground kit, the motor is fitted in a galvanized box and then concreted in and then the gate is welded to a shoe and hung from the top hinge. With the 'ARM' kit, you can have a normal pair of gates that have been hung in the usual way, then the arms are fixed behind the pillars and a bracket welded to the gate.

Read more...

Holywell Park dates back to medieval times and in 2013 Ipswich Council received a substantial grant from the Heritage Lottery Fund for the Park. Some of this was used to restore the Grade II listed Victorian orangery which had been boarded up for many years.

Dorothea Restorations undertook the restoration of all timberwork, wrought iron and the reinstatement of historic crown glass within the structure.

Read more...

Tim Fuge, a self-employed leadworker from Liskeard, Cornwall was crowned Young Leadworker of the Year 2016 at a prestigious ceremony in Central London on 13

th

May. The competition, now in it fifth year and run by the Lead Sheet Association, is open to leadworkers around the UK under 30 years of age.

Read more...

It is perhaps a little-known fact that the region in England we think of the as the loose conglomeration of the East Midlands actually has an official identity: it is one of the regions of the UK recognised by the EU as one of Europe's Level One "nomenclatures d'unités territoriales statistiques", or NUTS. Officially, the East Midlands comprises Derbyshire, Leicestershire, most of Lincolnshire, Northamptonshire, Nottinghamshire and Rutland.

Historically, of course, the East Midlands region is much more than a device of the EU to find convenient parcels to divide Europe into. Many of England's strategic decisions have been taken there – often on the battlefield, but also diplomatically. Richard III fell there – the last English king to lead his troops into battle.

Read more...

This June a team of 9 adventurous, courageous and tenacious individuals from Rosehill Furniture Group shall attempt the National Three Peaks Challenge to raise funds for two very special charity causes that are close to our hearts.

Help them in their quest to complete the challenge and raise an amazing £3000 in aid of The Christie and Action on Womb Cancer. The funds raised will be split equally between the two charities so please support the challenge and give generously.

Read more...

Last December saw the completion of the regeneration scheme at the Byker Wall Estate in Newcastle and the project has been shortlisted for the Roofing Awards 2016 in the Solar category.

Work first started in block stages in August 2014, to the Grade II listed estate that was formed in the late 1960s, replacing the former Victorian housing. The community benefitted from major investment in the estate made by the Byker Community Trust.

Read more...

A three-year restoration programme is reaching its conclusion at the historic Mingary Castle on the west coast of Scotland.

Mingary Castle stands by the sea a mile or so to the east of the village of Kilchoan on the Ardnamurchan peninsula – the most westerly village on Great Britain. It is a castle with a long and rich history, the seat of the Clan MacIain, a sept of Clan MacDonald and once one of the most powerful clans along the western coast of Scotland.

Read more...

As Britain braces itself for more of the unpredictable weather conditions experienced in recent years, Rainclear has responded by adding NEW Dflow to its comprehensive and high quality rainwater systems.

Dflow is a higher capacity, deeper, beaded half round extruded aluminium gutter, available in a 125 x 100mm size, to suit either traditional or modern buildings in areas and conditions of higher rainfall.

Read more...

At the recent AGM of the Institute of Sound and Communications Engineers (ISCE) Phil Price MInstSCE was appointed President for a term of three years, taking over from Tony Smith.

At the same time, Helen Goddard FInstSCE, managing director of AMS Acoustics (below), was appointed Vice-President.

Read more...
<< Start < Prev 1 2 3 4 5 6 7 8 9

10

Next > End >>


Page 10 of 52