Master Craftsmen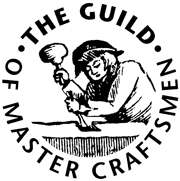 Championing our heritage with modern craftsmanship
Twenty years ago, English Heritage (now Historic England) published its first-ever Register of Buildings at Risk across England, which featured nearly 2,000 buildings and monuments that were 'neglected, broken and unloved'. Recently Historic England was delighted to announce that over two-thirds of those buildings were now safe, in both urban and rural areas right across the country.
Traditional Lime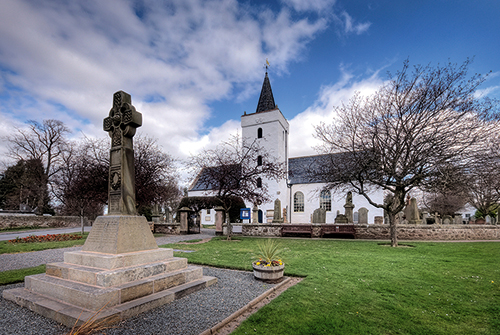 Lime: it's better for buildings – and for the environment
It is now fairly well known that cement is not good for old buildings and that lime mortar should be used. But why? What are the advantages and what are the disadvantages? In order to begin to answer those questions it is necessary to understand the nature of traditional building, the process by which buildings used to be built, and how it differs from modern construction, the process by which we build today.
CRE Events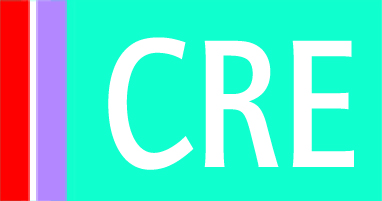 CRE South West postponed to next year, but Sandown Park gallops on
With the ban on large public gatherings likely to be in place for the foreseeable future, CRE has announced that the much-anticipated CRE South West in Exeter has had to be postponed until 23-24 February next year.
Audio Visual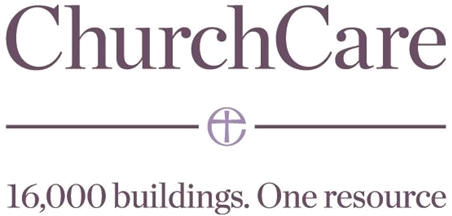 Audio visual equipment in church buildings
This guidance is issued by the Church Buildings Council under section 55(1)(d) of the Dioceses, Mission and Pastoral Measure 2007. As it is statutory guidance, it must be considered with great care. The standards of good practice set out in the guidance should not be departed from unless the departure is justified by reasons that are spelled out clearly, logically and convincingly.

Read More...
Stained Glass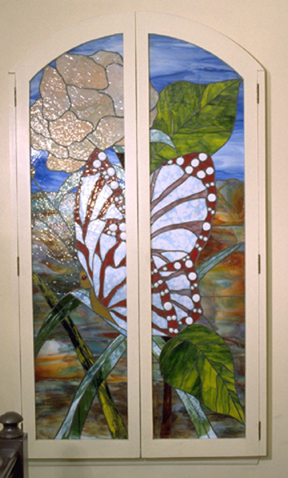 A brief history of stained glass
The origins of the first stained glass windows are lost in history. The technique probably came from jewelry making, cloisonné and mosaics. Stained glass windows as we know them, seemed to arise when substantial church building began.
By the 10th century, depictions of Christ and biblical scenes were found in French and German churches and decorative designs found in England.
Traditional Windows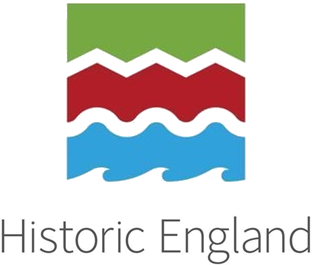 Why is repair better than replacement?
Traditional windows can often be simply and economically repaired, usually at a cost significantly less than replacement. For timber windows this is largely due to the high quality and durability of the timber that was used in the past (generally pre-1919) to make windows. Properly maintained, old timber windows can enjoy extremely long lives.
Think Brick

Proven reliability over the centuries - and annual awards are back
Brick is one of our oldest building materials and its use dates back to the beginning of civilisation.
The Brick Development Association represents the United Kingdom and Ireland's clay brick and paver industries and promotes the contribution that brick makes to the places and spaces we live and work in today. Their role is to ensure clay brick and pavers are recognised as the material of choice by architects, engineers, planners, specifiers, developers, landscapers, builders and property owners.
Lightning Protection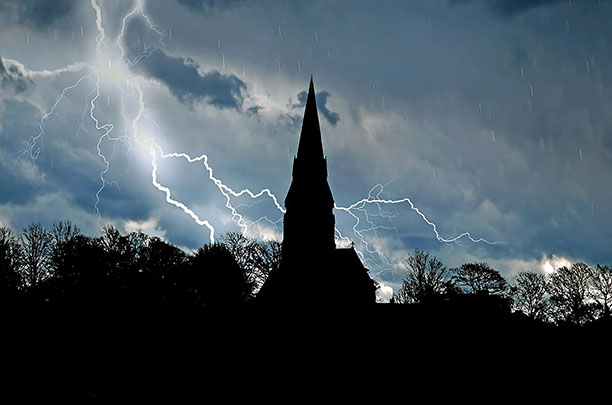 When lightning strikes are you protected against this act of God?
The issue of lightning protection in churches is one that has exercised this publication for many years. In this four-part series of spotlights on the issue we will be revisiting various aspects of the subject, beginning with an overview of current thinking.
Traditional Windows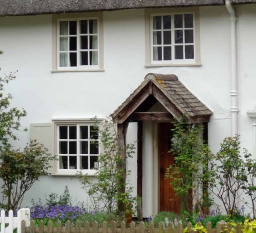 Traditional windows - their care, repair and upgrading
The loss of traditional windows from our older buildings poses one of the major threats to our heritage. Traditional windows and their glazing make an important contribution to the significance of historic areas.
Heritage Roofing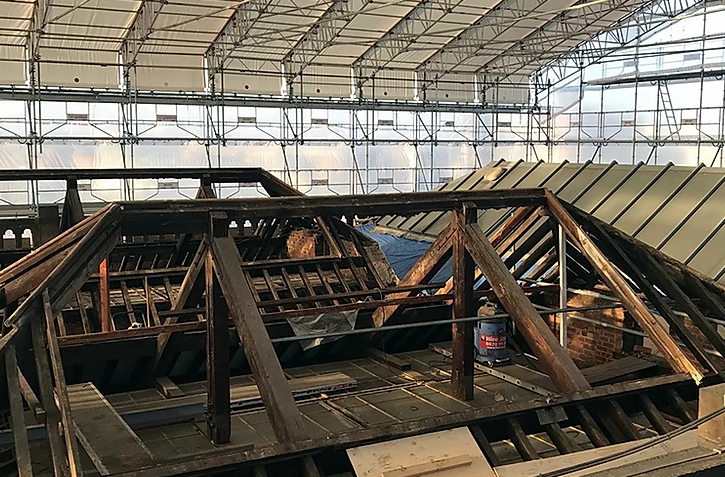 Heritage roofing - maintaining our iconic buildings
The UK is home to some of the most iconic buildings in the world, from stunning churches and cathedrals to historic stately homes. Each and every one of these remarkable feats of architecture requires regular maintenance to ensure they remain in the very best condition, allowing them to be enjoyed for generations.
Church Lighting

Light up your place of worship
The design of a lighting scheme and the light fittings themselves can have a positive impact on the way your building looks as well as being functional.
Live Streaming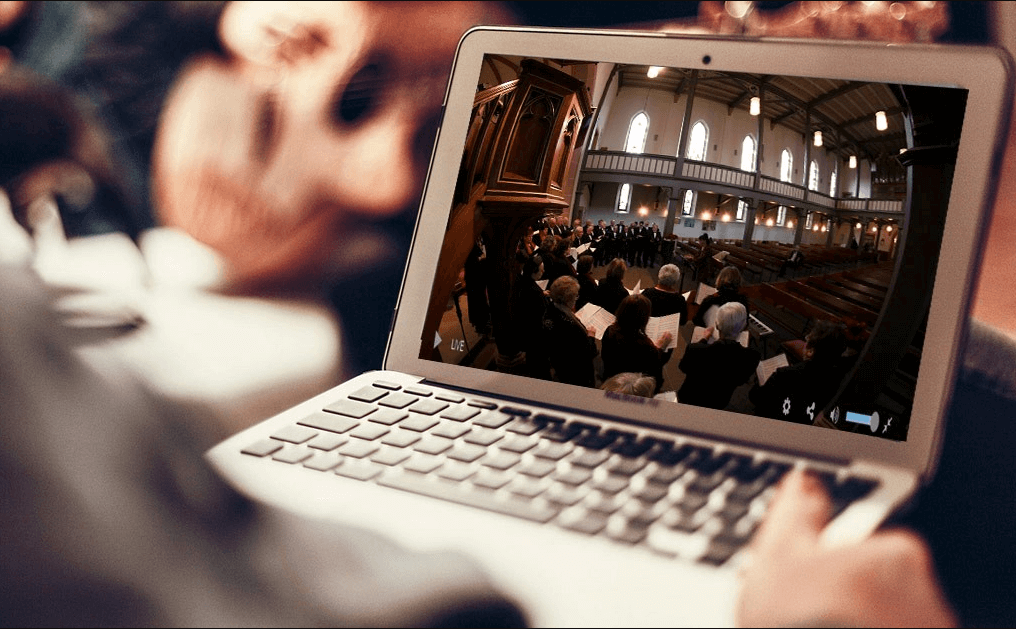 Why live stream is now mainstream
The restrictions around the COVID-19 pandemic have led to many churches venturing into the online world in a much more comprehensive way than before. While most churches have had some kind of online presence and the Church of England has it's a Church Near You site, the live streaming of services has become much more common. And modern AV equipment is perfectly suited to communicating via the internet.
Lead Contractors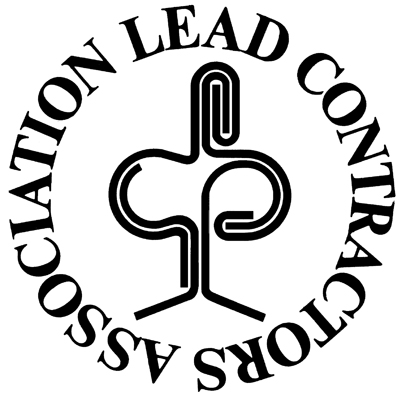 Members offer 25 years peace of mind
The trade body that represents the leadworking industry – and guarantees quality in that industry – is the Lead Contractors' Association (LCA). The LCA was formed in 1984 to promote quality standards in leadwork and now comprises over 70 specialist contractors committed, supported by 15 associate members who supply materials and ancillary services.

Read More...
Decorative Leadwork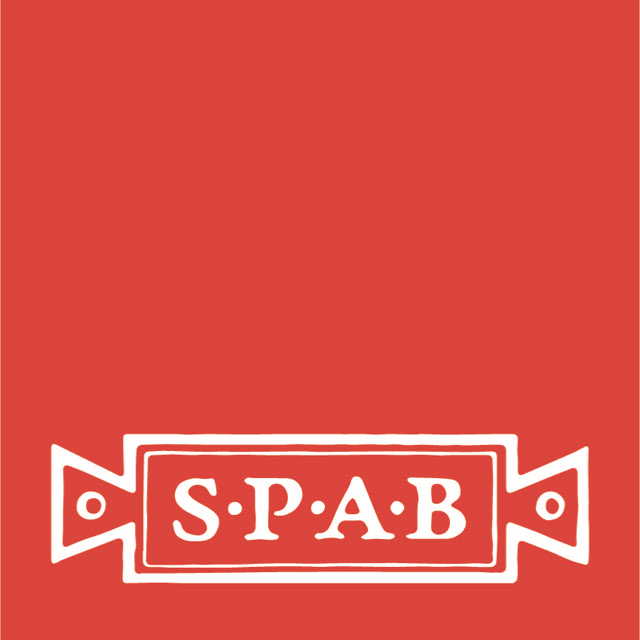 Saving the artistry of early craftsmen
Beaten, twisted, cut or cast, ornate designs bear out the skill and artistry of early craftsmen. And surviving examples are under threat.
Promotional Videos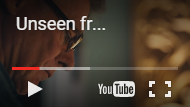 Watch the latest videos from the church & heritage sector here
Lead Roofing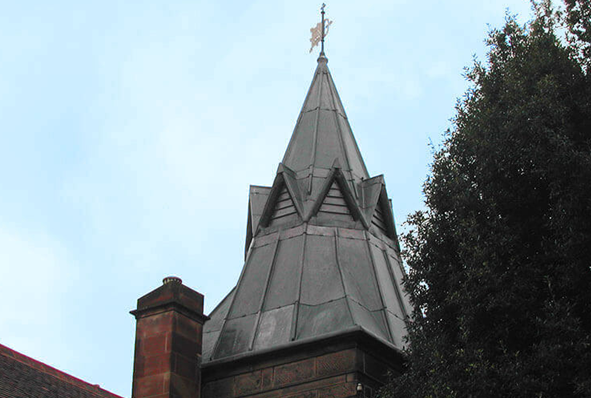 Lead is one of the oldest materials in the roofing industry and is still commonly used throughout the world today.
Lead roofing is a traditional roofing method which has been used in the industry for hundreds of years, and is therefore proven to be extremely reliable. Lead roofing, and sand-cast lead, in particular is ideal for old buildings such as churches or historical renovations, whereas milled lead roofing is a mass-produced alternative, used for precision and accuracy in homes and commercial buildings alike.
Or click to browse our selection of categories